Lenny Henry to guest edit Radio 4's Today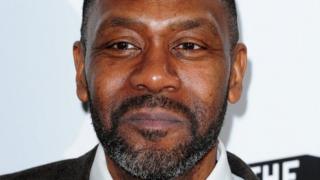 Comedian Lenny Henry and former Everything But The Girl singer Tracey Thorn are to guest edit BBC Radio 4's Today over the festive period.
Former governor of the Bank of England Mervyn King, House of Commons Speaker John Bercow and the former president of the High Court Family Division, Baroness Butler-Sloss, will also take part.
Since 2003, public figures have been invited to present the flagship current affairs programme between Christmas and New Year.
The programme's producers will help bring the guest's ideas to air.
The guest editors will be responsible for up to half of the show's output, although the usual Today editors will ensure the material is newsworthy and meets the BBC's editorial guidelines.
Mr Bercow will begin on 26 December, looking ahead to Parliament's 750th anniversary.
He will also speak to his personal hero, tennis champion Roger Federer, about staying motivated in old age and pushy tennis parents.
Thorn will take over on 27 December and look at how the internet can be a positive force for teenagers.
Lord King will return to his old school in Wolverhampton on 29 December, to find out how to teach aspiration.
He will also look ahead to next year's bicentenary of the Battle of Waterloo.
Comedian Henry will explore diversity when he guest edits the show on 30 December.
He will speak to people who broke down racial barriers and examine how much more progress is needed in broadcasting, business and sport.
On 31 December, Lady Butler-Sloss will visit Gibraltar to find out what the future holds for the British overseas territory.
Her programme will also question if the media misunderstands the countryside and how stressful the life of a parish priest can be.
Today editor Jamie Angus said: "This year's crop has reached the very top in politics, finance, the law, and entertainment.
"The breadth of their experience and the diversity of their interests will provide a real treat for the listeners."
Lord King said: "For me, editing the Today programme is a wonderful opportunity to work with a team of talented broadcasters to see the news from the other side. We will be investigating some of the big issues facing the country in 2015."
Previous guest editors have included Michael Palin, Prof Stephen Hawking, PD James, Melinda Gates and Lord Tebbit.