Charlie Higson's Jekyll and Hyde series to be made for TV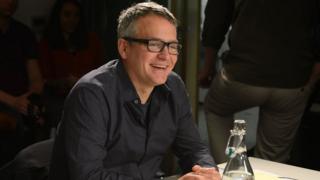 ITV is to make Jekyll and Hyde, a ten-part action adventure drama adapted for the screen by Charlie Higson.
The action adventure has been inspired by Robert Louis Stevenson's novel, The Strange Case of Dr Jekyll and Mr Hyde.
Higson, known for his work with The Fast Show and his best-selling young adult zombie Enemy series, said it was a "privilege" to rediscover the works.
Production will start next year in India, while filming will continue in London until July 2015.
The drama, set in 1930s London, will focus on the grandson of the original doctor, Robert Jekyll, and his quest to find his true family history, which reveals Jekyll's dark alter ego, Mr Hyde.
The concept for the series was created by Higson, who paid tribute to "one of literature's most important and influential characters".
"So many superheroes with secret dual personalities have been brought to life thanks to Jekyll and Hyde," said Higson.
ITV's Director of Drama, Steve November, said he was "thrilled" with the "vivid and compelling" scripts.
Computer-generated imagery will be used to create new characters and to transform Dr Jekyll into Mr Hyde.