Paul Greengrass to direct George Orwell's 1984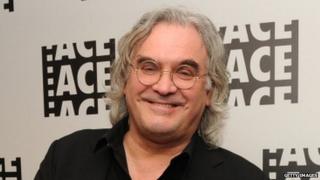 British director Paul Greengrass, best known for action sequel The Bourne Ultimatum, is to bring George Orwell's Nineteen Eighty-Four to the big screen, the Hollywood Reporter has confirmed.
Orwell's dystopian novel, which coined the concept of Big Brother, is being produced by Scott Rudin, whose hits include The Social Network and Iris.
Greengrass worked with Rudin on last year's Oscar-nominated hit Captain Phillips, starring Tom Hanks.
No casting details have been announced.
John Hurt played the novel's lead character Winston Smith, in an adaptation of Orwell's novel entitled 1984 by Il Postino director Michael Radford.
Greengrass, whose films include United 93, Bloody Sunday and The Bourne Supremacy, is rumoured to be working on a further instalment of the Bourne franchise - with Matt Damon primed to return as the eponymous hero.
He and Rudin may also be working together on Agent Storm, which chronicles the life of Morten Storm, a militant Islamist who became a double agent for the CIA.
The pair are also signed up to the Martin Luther King film, Memphis.