David Walliams tops children's bestsellers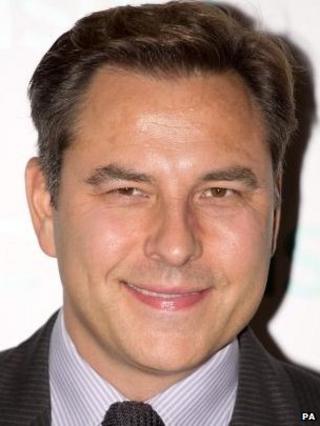 David Walliams' Awful Auntie has become the best selling children's fiction book of 2014 after four weeks on sale.
The comedian notched up his fourth week at the top of the UK book chart, marking the longest run at number one by a British-born author this year.
The book sold 37,903 units this week. In contrast Booker Prize winner Richard Flanagan shifted 10,242 print units.
However sales of his novel The Narrow Road to the Deep North increased by more than 30 times the previous week.
It saw his Booker-winning romance enter the top 50 at number 11 - taking second place in the original fiction chart.
Nielsen BookScan figures suggest the £137,430 accrued through sales of Flanagan's novel last week, following his Booker triumph, eclipsed the combined sales of his work for the past 10 years.
The "remarkable love story" novel is set during the construction of the Thailand-Burma Death Railway in World War Two. It took 12 years to complete and left Flanagan penniless.
David Walliams has written seven children books, including Gangsta Granny, Mr Stink and Demon Dentist which topped the charts this time last year.
Awful Auntie has sold more than 181,000 units since it was published on 27 September.