Steve McQueen casts unknown in US TV drama pilot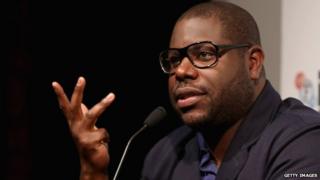 12 Years a Slave director Steve McQueen has cast an unknown actor in a new drama pilot for US television.
The British film-maker has chosen Devon Terrell to play the lead in Codes of Conduct, about an African-American man who enters New York high society.
The drama, which has been co-written by McQueen, will be screened on HBO with a view to making a full series.
He said that he needed an "extraordinary actor" to play Beverly Snow, and casting took 10 months.
Terrell was born in the US but spent much of his time growing up in Australia, where he went to the National Institute of Dramatic Art.
He currently boasts no previous screen credits.
"We came across many talented actors, but only one Beverly," McQueen said of the exhaustive process.
"Although you're trying to find something you recognise, it's more about finding something you're surprised by. Devon had this quality."
McQueen is also set to direct the pilot episode.
The director became the first black film-maker to win the Oscar for best picture at the Academy Awards earlier this year. His other feature films include Hunger and Shame.
Earlier this year, the BBC said that it was working with McQueen on a new small screen drama, but did not give any further details.
McQueen has also enjoyed a successful career as a video artist, winning the Turner Prize in 2009 for his installation based on a Buster Keaton movie.
An exhibition of his work is currently on display at London's Thomas Dane Gallery, his first major art show since 12 Years a Slave.