Scarlett Johansson to star in television period piece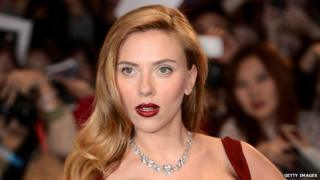 Hollywood actress Scarlett Johansson is to star in a costume drama for television, her first major role on the small screen.
The movie star will play the lead part in an adaptation of Edith Wharton's 1913 novel The Custom of the Country.
Johansson, whose big screen credits include Lucy and Lost in Translation, will also be executive producer on the eight-part serial.
The period piece is expected to air on an as yet unnamed US cable broadcaster.
The 29-year-old will play the role of Udine Spragg, who contrives to clamber her way from a lowly position into the higher echelons of New York society in the early 20th Century.
British screenwriter Christopher Hampton, whose previous work includes Atonement and Dangerous Liaisons, will adapt the script from a screenplay he wrote some 20 years ago.
Wharton, who won the Pulitzer Prize for her work, is best remembered for The Age of Innocence, which was made into a 1993 film starring Michelle Pfeiffer.
Although lesser known, The Custom of the Country has been cited by Downton Abbey creator Julian Fellowes as an influence on his work.
Johannson's forthcoming big screen projects include Avengers: Age of Ultron and a voice role as Kaa in The Jungle Book.