Police review molestation case against actor Stephen Collins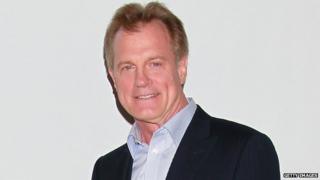 Police have said they are reviewing an allegation that US actor Stephen Collins molested a teenage girl after a leak of an apparent taped admission.
Collins, who played the father in TV drama 7th Heaven from 1996-2007, was investigated by police in 2012.
TMZ has now published a recording it claims came from a therapy session in which he admitted three incidents.
The actor has been dropped from the cast of the movie Ted 2 and resigned from the Screen Actors Guild board.
Los Angeles police spokeswoman Nuria Vanegas said officers were reviewing the 2012 complaint, but said a crime report was not made at the time.
"We are reviewing the investigation to make sure nothing was missed at the time, and we are collaborating with New York [authorities] to assist them if we can" she said.
"The case is not reopened, but we are reviewing again for accuracy."
The Associated Press reported that the 2012 complaint concerned a woman who claimed Collins forced her to commit a lewd act when she was 14 in 1972.
His representatives declined to comment.
In the TV show, Collins played pastor Eric Camden, whose life with his family of seven children was the focus of the wholesome drama.