BBC scraps The 4 O'Clock Show on Radio 4 Extra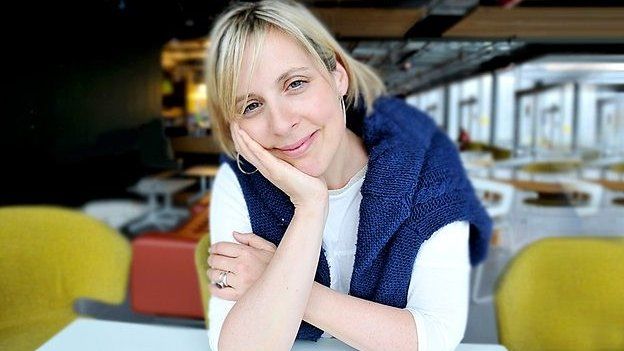 The BBC is axing Radio 4 Extra children's programme The 4 O'Clock Show, with its final broadcast to be aired next April.
The show, aimed at younger listeners and families, has been on the digital station's schedule since 2011.
But as only around 5,900 children were listening to the programme each week, the BBC Trust concluded "few children would be affected" by its closure.
The show will be replaced with archive programming instead.
Great British Bake Off host Mel Giedroyc currently presents the daily hour-long programme, which features a mix of stories, comedy, interviews and quizzes.
The move means there will no longer be any children's programming on the station and its service licence will be amended to remove its commitment to the content.
Explaining the decision, Radio 4 and 4 Extra controller Gwyneth Williams said the station was "very much an adult network".
"This means that a dedicated hour for older children and families in the afternoons is not reaching its target audience," she said.
"We know the average age of The 4 O'Clock Show listener is 60, and that there are very few children listening to Radio 4 Extra in the first place with only around 5,900 10-14 year olds listening to the programme."
Ms Williams said that as the listening habits of younger audiences was changing, on-demand content was a "more reliable way" to serve their needs.
After consideration, the BBC Trust said the change did not require a public value test - assessed by public consultation - as the plan "did not represent a significant change to the UK public services".
"As children's programming is being replaced with the type of output more commonly found on Radio 4 Extra, the Trust did not consider that the impact on other audiences would be great," it said.
"The Trust understands the replacement programming is likely to attract more listeners to 4 Extra at these times and so increase the station's overall listening hours. However, it believes the extra listening is most likely to be drawn from other BBC speech radio, rather than commercial radio providers who provide mostly music."
The closure of The 4 O'Clock Show will result in the reallocation of funding to BBC Children's, including investment on CBeebies Radio and content for older children.