Sky Sports News Radio service closes down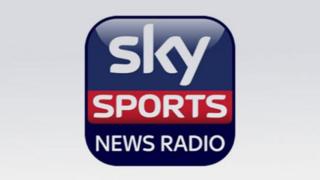 Sky's radio-based rolling news service has ceased to broadcast after four years operation.
Sky Sports News Radio, which was available via the internet and other platforms such as Radioplayer, has been absorbed by Sky Sports.
The station was removed at the weekend and listeners are being told to access Sky Sports online for sports news.
Some 18 jobs at Sky Sport's digital media centre in Leeds are expected to be lost as a result of the closure.
The service was launched in 2010 after the Sky Sports News television station was closed on Freeview and moved to pay TV.
A post-closure message on the radio station is telling listeners that news and views are still available via the Sky Sports website, mobile and tablet apps, which continue to provide live football coverage and other action clips.
Sky Sport managers told Radio Today in June that a standalone radio news service was no longer viable and did not meet the evolving needs of consumers.
A Sky spokesman told the publication at the time: "We will continue to focus as a business to continuing to offer the best possible service across multiple platforms including TV, mobile, online and digital."