Current affairs minimum set for BBC One's evening schedule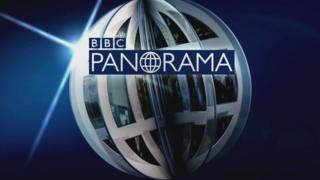 BBC One's peak time schedule must include a minimum 40 hours of current affairs programming a year, the corporation's governing body has said.
The BBC Trust is setting a quota for the first time as part of a commitment to safeguard news programmes.
Last year, BBC One broadcast 50 hours of current affairs output during its main evening schedules, including weekly show Panorama.
A review of BBC News by the trust found some viewers found it "distant".
But it concluded that audiences found the service "trustworthy" and "highly regarded".
The trust added the 40-hour floor for output to its licence for news and current affairs on the BBC's flagship channel, which excludes news bulletins.
But the organisation said that it is the BBC's decision how they fulfil this minimum commitment.
"BBC current affairs should be securing wider recognition and impact, particularly given that the BBC makes the most significant investment in current affairs programming in the UK," it added.
The alteration in the licence also included an improved emphasis on output going "beyond observation and illustration to offer a broad audience insight into, and revelation or analysis of, issues of national and international concern."
Media watchdog Ofcom also sets minimum current affairs quotas for both BBC One and Two and across all its schedules.