Patience Agbabi: 'Most poets are not just poets'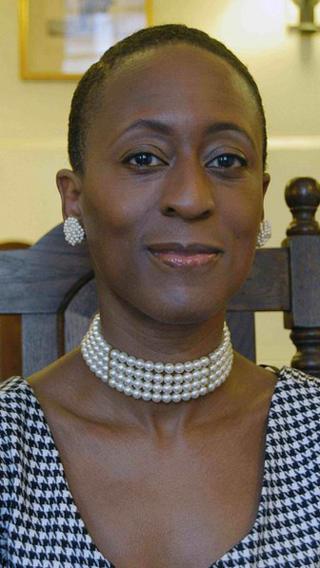 As the once-a-decade list of the brightest talents in poetry in the UK and Ireland is unveiled, poet Patience Agbabi - one of 2004's Next Generation Poets - tells the BBC's Tim Masters about the impact it had on her as a writer.
How did being on the 2004 list change your poetry career?
It gave me a massive amount of confidence. I was very much seen as a performance poet before then. Because I'd started out as an angry fist-in-the air performance poet I was still perceived in that way.
After the Next Generation list, people did start to take my written work a lot more seriously. I'd already had accolades for my performances but it was very important to be respected on the page.
It was a massive turning point for me. It didn't change the way I work, but I was offered more work.
How important are literary lists?
As a young poet when the 1994 list came out it was a way in. It helped me embrace the poetic scene at the time.
I knew some of the names already, but for a reader who isn't very au fait with the poetry scene the list is very helpful.
It says these are the top people. Even if you don't make the list but there are so many other prizes and ways of making it.
How many poets make a living through poetry alone?
Very few - unless you teach. Most poets will find themselves at a university.
A lot of poets end up diversifying. So if you have an interest in music you might end up being in a band. Most poets are not just poets, or if they are they might have a day job.
You don't want to become a poet to make money. You'd be insane if you did.
How has the ebook impacted on the world of poetry?
I don't think it has that much. Most people still like the slim volume we can hold in or hand. If you take 10 poetry books on holiday it's not going to weigh that much. I like turning the page.
What keeps you writing poetry?
It's a love of the musicality of language. I'm quite rare in that I do use rhyme and sometimes rhythm. That's the side of it that fires me and keeps me going.
I have tried to write prose but I seem to always go back to poetry.
Patience Agbabi's most recent collection is Telling Tales (Canongate Books, 2014), a 21st Century retelling of Chaucer's Canterbury Tales.