Musician Ben Watt makes Samuel Johnson non-fiction list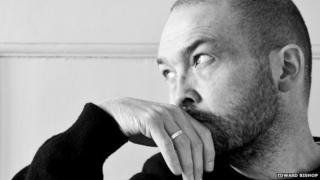 Everything But The Girl musician Ben Watt has been announced as part of the 15-strong longlist for the Samuel Johnson Prize for non-fiction.
The songwriter has been named as a contender for Romany and Tom, a memoir of his parents.
Journalist Nick Davies is also in the running with Hack Attack, an account of how he exposed phone hacking at the News of the World.
The overall winner will be announced on 4 November.
The longlist will be whittled down to six titles on 9 October.
Six out of the 15 works are memoirs, with one biography of politician Roy Jenkins by John Campbell.
History cuts across five of the featured books, from the exploration of faith in Elizabethan England by Jessie Childs, to Caroline Moorehead's look at life in Nazi-occupied France.
Current affairs and one example of literary criticism are also in the mix.
The 15 books were selected by a panel of judges chaired by historian Claire Tomalin.
She said: "We had a lot of arguments, but our disagreements were friendly as well as fierce, and we are still on speaking terms.
"And yes, the books on the longlist show that non-fiction is certainly stranger and wilder than fiction."
Last year's winner of the prize was Lucy Hughes-Hallett for her biography of philandering Italian poet Gabriele D'Annunzio.
Watt, who had a series of hits in the 1980s and 90s with duo Everything But The Girl which also featured his wife Tracey Thorn, has previously published a work of non-fiction.
In 1996 he wrote Patient, an account of his struggle with auto-immune disease Churg-Strauss syndrome.
Watt's writing about the lives of his mother and father and wider family was called "intimate and unsparing" in a Daily Telegraph review.
But it added that he dealt with the couple's dashed aspirations with "enormous empathy".
Watt and Thorn have not performed together in public since 2000. He has gone on to dance music production, nightclub projects and presenting on BBC 6 Music radio.
He resumed his solo career last year after a hiatus of more than 30 years, recording an album entitled Hendra and embarking on a worldwide tour.