Martin Scorsese set for Shutter Island TV spin-off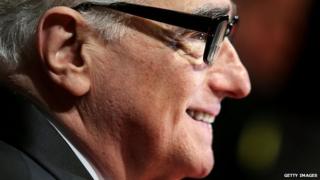 Director Martin Scorsese is planning to make a TV spin-off of his film Shutter Island.
The series, provisionally called Ashecliffe, will be a prequel to the film, telling the story of the history of the isolated psychiatric hospital.
Scorsese is likely to direct a pilot for HBO, although cast and filming details have yet to be fleshed out.
The 2010 movie Shutter Island starred Leonardo DiCaprio, Emily Mortimer and Mark Ruffalo.
The TV project, which The Hollywood Reporter said was in its early stages, could be Scorsese's first small screen venture since Boardwalk Empire, for which he directed the pilot and is executive producer.
That show, which won two Golden Globes in 2011 including best drama, is set to enter its final season next month.
The Oscar-winning film-maker has also been working on a rock music drama set in the 1970s, also for US channel HBO.
Dennis Lehane, who wrote the original Shutter Island novel and the film script, is expected to pen the screenplay for the new drama.