Prince to release two new albums with 'slave' label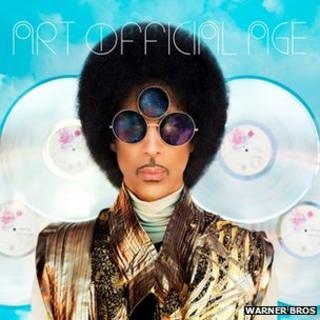 Prince is to release two new albums at the end of September with record label Warner Bros, the label he fell out with 20 years ago.
The row with the label over the control of his back catalogue led Prince to famously appear in public with the word "slave" scrawled on his cheek in 1995.
He re-signed with Warners this April and will release one solo record and one with his band 3rdEyeGirl.
Warners said it had returned the master recordings of Prince's disputed albums.
They include Dirty Mind, 1999, Purple Rain and Sign 'O' the Times.
The label described the new solo record, titled Art Official Age, as "a contemporary concoction of soul, R&B and funk".
It called Prince's vocals "rich and solid". Both albums are due out on 30 September.
Many of the tracks from Plectrumelectrum, the forthcoming album with 3rdEyeGirl, were performed live on Prince's Hit & Run tour earlier this year.