Funny Women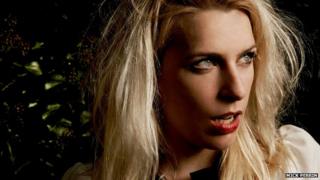 The photocall of the shortlisted comedians for this year's Foster's Edinburgh Comedy Awards - Best Show and Best Newcomer - could be seen as evidence of the sort of political correctness at which most of the selected acts spend their professional lives poking fun.
There, for us all to see, is a wholesome picture of equality between the sexes with an exact 50/50 split between male and female performers. It is an equality that's reflected in the make up of the judging panel, which is also neatly split 50/50 (although the Chair is a man and has the casting vote in the shortlist stage).
Nica Burns, the (female) theatre impresario and driving force behind the awards, is quick to point out these representational facts when I ask her why - the year after Bridget Christie scooped the award with her show A Bic for Her - there is only one woman on a shortlist of seven acts for Best Comedy Show.
"That's just how it's worked out this year," she said, "next year it could be the opposite."
And, you know what, she's right. We all know that sexism abounds in our society but it is becoming a little less evident in stand-up comedy.
Which is not the same as saying it doesn't exist, but as Nica Burns said, it's a lot less prevalent then it used to be.
"It's taken time, but now it's normal to see women doing stand-up. There has been a big change."
There is still an issue of female comics being unable to break into the lucrative stadium tour market - with the exception of Miranda Hart who played the O2 in London this year.
The largest venues continue to be the preserve of male comics such as John Bishop and Eddie Izzard (who ironically found his comedy mojo by wearing women's clothes). The reason, according to promoter Mick Perrin, is not down to a lack of female talent, but an unwillingness of audiences to turn up in sufficient numbers to make such a tour commercially viable.
Maybe Sara Pascoe will win this year and go on to be the first female stand-up to take on a full stadium tour. She is very funny. Maybe. I certainly hope she gets the tour. But not the 2014 prize. In my opinion, that should go to John Kearns.