Conan Doyle estate ordered to pay legal fees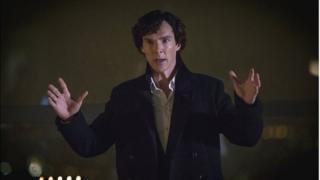 The estate of Sir Arthur Conan Doyle has been ordered to pay the legal costs of an author who successfully challenged their copyright.
Leslie Klinger took the estate to court after being told he should pay a licence fee for writing new stories based on Conan Doyle's characters.
A US appeal court ruled the copyright had expired, and said the estate had been "disreputable" in levying fees.
It ordered the estate to pay Klinger $30,679.93 (£18,183.45) in costs.
That figure does not include the $39,123.44 (£23,187.45) Klinger paid out in legal fees in the district court prior to his successful appeal, for which he has filed a separate petition.
The US Court of Appeal described the Conan Doyle Estate Ltd's efforts to charge licence fees to for which there is "no legal basis" as "a disreputable business practice".
"The strategy had worked with Random House; Pegasus was ready to knuckle under; only Klinger (so far as we know) resisted," the appeal court wrote in its ruling.
"In effect he (Klinger) was a private attorney general, combating a disreputable business practice - a form of extortion - and he is seeking by the present motion not to obtain a reward but merely to avoid a loss.
"He has performed a public service - and with substantial risk to himself, for had he lost he would have been out of pocket," it continued.
"For exposing the estate's unlawful business strategy, Klinger deserves a reward but asks only to break even."
The court also took issue with the estate's negotiations with book retailers, saying it was "playing with fire" by "asking Amazon and other booksellers to cooperate with it in enforcing its nonexistent copyright claims against Klinger".
The court's statement concluded: "It's time the estate, in its own self-interest, changed its business model."
Case background
In June, the seventh US circuit court of appeals in Chicago said that the character of Sherlock, along with 46 stories and four novels in which he has appeared, was in the public domain.
However, 10 further stories, published between 1923 and 1927, are still protected by US copyright, which expires in December 2022.
Sir Arthur's estate had argued this copyright protection meant that anyone creating original stories based on Sherlock should pay for the privilege.
Klinger, a known authority on the cerebral detective, handed over a $5,000 (£2,923) licensing fee when he published A Study in Sherlock: Stories Inspired by the Sherlock Holmes Canon, in 2011.
But when it came to publishing a second volume, he decided to withhold the money, leading Conan Doyle's estate to threaten legal action.
However, Klinger sued the estate first, arguing the characters were in the public domain and no fee was due.
The appeals court sided with him in June and last month, the Supreme Court agreed.
In June, the Estate said it was "disappointed" with the appeal decision, which it said "reduces the incentive for authors to create great literature by cutting short the value of copyrights protecting two of the world's great characters".
Reacting to the latest decision on legal fees, a spokesman for the Estate's legal team at Sutin Thayer & Browne PC in New Mexico, told the BBC: "Judge Posner continues to refuse even to acknowledge the Estate's argument, which is that until Mr Klinger is required to bring his new book before the court for his declaratory judgment, no one knows if it infringes the Estate's copyrights."