BBC 6 Music overtakes Radio 3 for the first time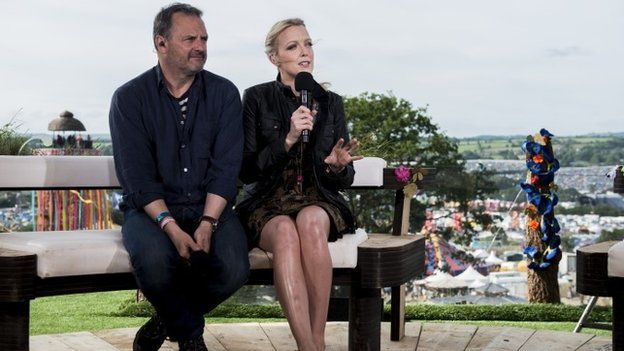 BBC Radio 6 Music's listening figures have overtaken those of BBC Radio 3 for the first time.
An average weekly audience of 1.89m tuned in to the digital-only rock station over the last quarter, a 5.5% increase on the same period last year.
Radio 3's weekly reach was just behind with an average 1.884 million listeners, despite also being available on analogue radio.
The classical music station, home to the Proms, was down 5.6% year-on-year.
6 Music's audience has doubled since a public campaign saved it from a proposed closure in 2010.
"BBC Radio 6 Music continues to perform well in the digital space, with Shaun Keaveny, Steve Lamacq and Liz Kershaw reaching record audiences," Bob Shennan, controller of Radio 2 and 6 Music said.
Radio 3's figures dropped 9.7% over the last quarter; however, it is likely to bounce back in the next set of listening figures, which will cover the 2014 Proms season.
"Since Rajar records began, BBC Radio 3 has traditionally fluctuated around the two million mark - we're pleased to bring so many people our blend of distinctive classical, jazz, world and cultural programming which is a model of public service broadcasting," a spokeswoman said.
BBC Radio 2's Chris Evans continued to bring in record weekly listeners to his breakfast show, pulling in 9.91 million compared to last quarter's 9.83 million.
It is the most popular radio programme since current Rajar methodology began in 1999.
"Chris is a brilliant presenter and a unique talent," said Helen Boaden, director of BBC Radio.
"The Radio 2 breakfast show is unlike anything else on radio, with great music, news, sports updates and Pause for Thought alongside features like the 500 Words children's writing competition, and shows that utterly distinctive, high-quality programmes can also attract large audiences."
BBC Radio 1's Nick Grimshaw also saw his weekly audience grow from 5.85 million to 5.97 million.
However, Radio 4's Today programme audience fell from 7.06 million to 6.71 million.
A number of BBC radio stations saw their overall listening figures fall, including digital channel 1Xtra, which lost 15.9% of its audience year-on-year.
In commercial radio, the Heart network remained the most popular for a second quarter, attracting 9.07 million weekly listeners after merging with Real Radio.
Smooth Radio's weekly listeners also increased 46% year-on-year to 4.6 million after merging with the Gold network.
Classic FM continued to host the most popular commercial breakfast show with Tim Lihoreau attracting 1.78 million listeners, up from 1.69 million the previous quarter.
Rajar figures showed about 48.05 million people listened the radio during the second quarter of 2014, slightly down on 48.06 million the previous quarter.