Should crime authors mix fact and fiction?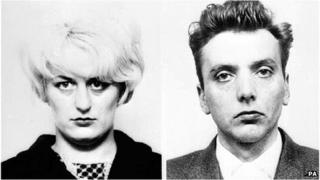 From Josef Fritzl to Jimmy Savile, shocking real-life crimes provide rich inspiration for authors. But how heavily should novelists rely on true cases, and when does fiction go from entertainment to exploitation?
In 1975, sisters Katherine and Sheila Lyon, aged 10 and 12, went missing from the Wheaton Plaza shopping mall in Washington DC. They have not been seen since.
Thirty years later, Laura Lippman heard about the plight of the sisters and the story provided the inspiration for her debut novel What The Dead Know.
In Lippman's version, 11- and 15-year-old sisters Sunny and Heather Bethany went missing from a mall in 1975. Then, 30 years on, a woman claiming to be Heather Bethany appeared and police had to solve the puzzle of what really happened.
Lippman, who was a crime reporter on the Baltimore Sun for 12 years, says: "I've been mining the past for stories that aren't famous. I'm interested in these stories that haunt me."
Like Lippman, many crime authors use real events as the inspiration for their novels, and the clash between fact and fiction was debated at this weekend's Theakstons Old Peculier Crime Writing Festival in Harrogate.
'Ghoulish' complaints
At the festival, Lippman says she uses real stories as a starting point for her novels - but then takes the plot "as far away as possible" from the actual events.
In fact, after learning the basic facts, she deliberately does no research into the real case.
"I don't want the survivors to feel used or compromised or exploited in any way," she says.
"That said, especially with that book about the two sisters, some people got very angry and felt it was ghoulish and exploitative."
She continues: "I refuse to put any fences up around what I'm going to write about. I'm going to write about anything I want to write about.
"I have very strong principles about graphic violence and misogyny and things that I consider to be exploitation, but these stories are out in the world, and I'm going to be respectful."
Like Lippman, Val McDermid was a crime reporter before turning to novel-writing.
McDermid, who worked for the Sunday People in Manchester, used her insight into the Moors Murders, in which five children were killed near the city in 1963 and '64, when writing her 1999 novel A Place of Execution.
The book tells the story of the disappearance of 13-year-old Alison Carter in Derbyshire in 1963. But McDermid stresses that it is far from a veiled version of the Moors Murders story.
"I was very, very aware of the sensibilities and sensitivities that surround a case like this, where somebody has met a sudden and violent death, particularly where children are concerned," she explains.
"I've always felt slightly squeamish about using anything that's too close to a real case, because I understand very well the grief of having the wound re-opened."
Borrowing the details of a real murder would feel "a bit vampiric, that you're feeding off other people's grief", she adds.
Fellow author Ann Cleeves, best known for the Shetland and Vera Stanhope novels, goes further.
"If a child of mine had just been murdered I would find it hateful if somebody saw that as a means of making money," she says. "It would seem exploitative to me.
"To take a recent case and to use that as the basis of a novel… I can see that there might be positives, that you're looking for explanations, you're looking for reasons why this might have happened. But I couldn't do it.
'Fair game'
"Having said all that," she goes on, "Sometimes something in the news just triggers an idea.
"There was a murder not very long ago where a housesitter was killed. That seemed very interesting - were they after the people who owned that house, or were they after the housesitter? I have used that as a device.
"But because it's not personal and it's just an idea, I don't feel very bad about that. As long as it's not hurtful to the people involved and it's so anonymised that people are not going to realise who it is, then that's fair game."
Crime authors have always looked to the headlines for inspiration.
Agatha Christie's Murder on the Orient Express followed the 1932 kidnapping of aviator Charles Lindbergh's son, while James Ellroy's The Black Dahlia was based on the infamous killing of aspiring US actress Elizabeth Short in 1947.
More recently, Lionel Shriver's We Need To Talk About Kevin had echoes of the 1999 Columbine high school massacre, while Emma Donoghue's Booker-nominated Room had striking similarities with the case of Josef Fritzl, who kept his daughter captive in a cellar for 24 years and fathered seven children with her.
However, Donoghue notes on her website: "I doubt I'll ever use contemporary headlines as a launching point again, since I didn't like being even occasionally accused of 'exploitation' or tagged 'Fritzl writer.'"
If crime fiction can be "vampiric", TV drama could be accused of being even worse.
Victim's voice
At least serious crime novelists attempt to change some of the plot - whereas killers like Myra Hindley (played by Maxine Peake) and Fred West (played by Dominic West) have been portrayed in screen docu-dramas in recent years.
Back on the printed page, author Mark Billingham has woven elements of the James Bulger and April Jones murders into his stories.
"If somebody knows you're a crime writer they will always say, 'Hey, did you hear about that terrible thing that happened?'" he says.
"Ninety-nine per cent of a crime writer's brain would be like anybody else's, going, 'That is truly awful.' But there's a little 1% that goes, 'Wow, I'm having that.'"
But a bigger influence on Billingham was being a victim of crime himself. He was tied and hooded for three hours by a masked gang in Manchester hotel room in 1999.
"What it meant was, when I started writing, I wanted to write about victims, because a lot of crime novels are all about a cop and a killer, and the victim is just a plot device," he explains.
While some crime novels take their lead from gruesome stories in the press, Val McDermid turned the tables when it came to Jimmy Savile.
She based the psychopathic TV star Jacko Vance on Savile before his abuses had even come to public attention.
While working for the Sunday People, McDermid says she heard repeated rumours about Savile's assaults. But with insufficient evidence to run a story in the paper, she put him in a novel instead.
"I could actually write about it in a novel when I hadn't been able to write about it in journalism," she explains.
At the time, Jacko Vance was simply seen as the far-fetched stuff of fiction.
But the horrors of real life are even more shocking and, sadly, crime writers will never run out of sources of inspiration.