BBC boss proposes free market for programme-makers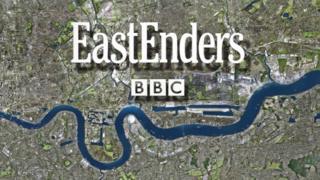 BBC chief Tony Hall has proposed introducing an open market for programme-making at the corporation.
Speaking at City University, he said that the system which ensured that half of all BBC TV programmes were made in-house should end.
But the director general added the BBC should be able to make programmes for other broadcasters in return.
However, this would require changes to the BBC's Royal Charter and will not be introduced until it is renewed in 2017.
The cost of the licence fee, or how it might evolve, will also be decided in talks leading up to charter renewal.
Lord Hall also indicated that other areas of the BBC could open up to competition where appropriate.
"Proper competition and entrepreneurialism requires a level playing-field," he said.
"We should have regulation in the TV supply market only where it's needed so that we can let creativity and innovation flourish."
He said that the proposals would help smaller, independent production companies to make programmes for the BBC, but stressed that BBC Production would also be able to produce for other broadcasters as part of levelling "the playing-field".
---
ANALYSIS
David Sillito, media correspondent
It's not 'privatisation' but it certainly makes the BBC look and feel rather more commercial.
Parts of the corporation will also feel a bit less secure as they are made to compete for access to the airwaves.
The question is how open other broadcasters will be to BBC programme-makers touting their wares.
Of course, this is only the beginning of a long process - this proposal is part of a bigger process of negotiating the renewal of the BBC's charter and licence fee.
And then there is the debate about whether the BBC should continue making programmes or turn into something more like Channel 4 and just be responsible for commissioning.
This sends a very clear message that the BBC wants to remain a programme-maker.
---
The BBC currently enables external production companies to bid for a certain amount of output, while ring-fencing around half of its programme-making within the BBC. The number of hours fluctuates according to scheduling and audience demands, but constitutes around 25% of all BBC programming.
Independent production companies already produce a number of popular shows for the BBC, including Have I Got News For You and award-winning drama Last Tango in Halifax.
And on Wednesday, the BBC announced a new project with Carnival Films, the award-winning company that turned Downton Abbey into a global hit.
The Last Kingdom, based on Bernard Cornwell's best-selling novels, The Saxon Stories, is described as an epic "drama full of bloody battles" in the vein of Game of Thrones.
"I want our commissioners to be able to choose from the best ideas, from independent producers and BBC Production," said Lord Hall, speaking at City University in London.
However, he ruled out the idea of the BBC following Channel 4's model - where every programme is produced by an outside company.
"I do not believe that the BBC's future is as a publisher and broadcaster only," he said. "Our track record is a reminder that it would be extremely odd to ban the BBC... from making programmes."
"We are going to carry on sending our correspondents abroad, we are going to carry on flying crews to make natural history programmes on the other side of the world, we are going to carry on making history programmes about other places, we are going to carry on covering stories from all over the UK.
"And yes, the people who make them will have to stay in hotels.
"My aim in all this work is a world-class BBC. Not a low rent BBC," he added.