BBC Trust begins star salary review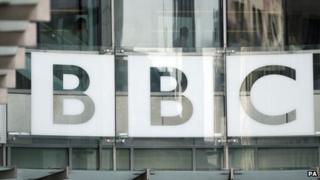 The BBC Trust has set out the terms of its review of how the corporation pays its presenters and performers.
The corporation's governing body will look at how BBC salaries compare with other broadcasters' and whether efforts to cut costs have been successful.
However, it will not pass judgment on individual pay packets, saying the review will "focus on the extent to which... decisions are well informed and controlled".
The review is the first since 2008-09.
Since then, the BBC has reduced its talent pay bill by 13%.
The trust will examine whether measures taken in the intervening years have resulted in value for money and if more money can be saved.
After a series of controversial pay-offs to outgoing BBC managers - many of whom were given more than their contracts stipulated - the trust will also look into the "policies, processes and controls" regarding star salaries.
When the proper procedure has not been followed, the trust will investigate whether "exceptions [have been] authorised and documented".
According to last year's BBC annual report, 250 performers and presenters earned more than £100,000, including 14 with salaries between £500,000 and £5m.
The BBC has previously received criticism over the amount it pays its on-air talent and had argued salaries had to remain competitive to avoid stars being poached by commercial rivals.
The trust first announced its review in April, but no date has been set for publication of its findings.
The issue of star salaries is likely to be sensitive as the BBC negotiates the renewal of its Royal Charter and the future of the licence fee with the government.