Benefits Street not in breach in Ofcom rules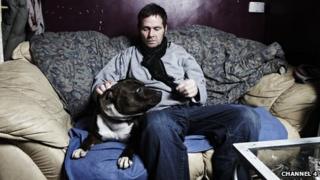 Channel 4 documentary series Benefits Street did not breach broadcasting rules despite complaints that the show was offensive, Ofcom has said.
A total of 887 viewers complained to the regulator, saying the show vilified and misrepresented benefits claimants.
According to Ofcom, though, it was clear the series was an observational documentary about one community in Birmingham's Winson Green area.
The media watchdog concluded that no further investigation was warranted.
The regulator said that while it considered some material in the series was capable of causing offence, it was justified by the context.
Criminal concerns
Another 40 viewers complained that the programme demonstrated criminal techniques, after an individual in one episode was shown lining a paper bag with foil as a shoplifting method and then later seen removing a security device from clothing.
After asking Channel 4 how it complied with the broadcasting code on the issue, Ofcom said it was satisfied certain details were not broadcast to enable others to commit a crime successfully and that there was sufficient editorial justification for including the segment in the broadcast.
The regulator also received 23 complaints expressing concern over children and young people under the age of 18 featured in the series, and whether care had been taken over their physical and emotional welfare.
Viewers specifically complained about the well-being of one child who was shown how to make a flame thrower using a deodorant can, as well as the potentially negative impact on the children featured resulting from their appearance on the series.
Ofcom said it noted that the under-18s were not the main focus of the series and was satisfied with the measures Channel 4 took to ensure due care.
These included conducting appropriate background checks, consultation with parents, and appointing a child psychologist to advise before and during production.
"Ofcom's role... is not to judge whether it is appropriate to reflect a child's life in a certain way, even if it uncomfortable to some viewers to see children living in certain environments," the regulator said.
"Our duty is, rather, to ensure that the broadcaster took due care of the children in terms of their physical and emotional well-being while they were participating in each stage of the production and following transmission.
"In this case Ofcom was satisfied... this series illustrated important issues facing some children living in contemporary Britain, while ensuring that due care was applied to protect their interests throughout the production process."
Benefits Street, which featured the residents of James Turner Street in Birmingham, was a ratings hit for Channel 4 when it was broadcast in January.
One episode attracted almost 6.5 million viewers, the highest ratings since the broadcaster aired the London Paralympics in 2012.