Freaky Friday author Mary Rodgers dies at 83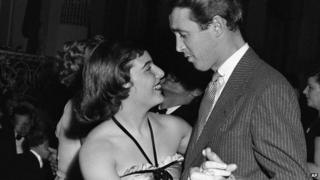 Mary Rodgers, author of the best-selling children's book Freaky Friday, has died at the age of 83.
Rodgers died on Thursday at her home in Manhattan after a long illness, said her son Alec Guettel.
The daughter of legendary Broadway composer Richard Rodgers, Mary had her own musical hit with Once Upon a Mattress.
But she was best known for Freaky Friday, the comedic story in which a mother and daughter trade bodies.
The book, published in 1976, has twice been made into a Disney movie, most recently in 2003 with Jamie Lee Curtis and Lindsay Lohan in the starring roles.
The first screen adaptation was in 1976, with the script having been written by Rodgers too, and starring Barbara Harris and Jodie Foster.
Rodgers went on to write three sequels. The first was A Billion for Boris followed by Summer Switch and Freaky Monday, co-authored with Heather Hach.
Summer Switch was made into a TV film in 1984.
As the daughter of South Pacific and The Sound of Music composer Richard Rodgers - half of the famed musical partnership Rodgers and Hammerstein - Mary Rodgers also had music in her blood.
Before turning to writing books, she emulated her father by having her own stage musical successes, most notably with Once Upon A Mattress in 1959.
The story was based on the Hans Christian Anderson fable The Princess and the Pea and the show made a star of Carol Burnett.
Rodgers was married to Henry Guettel, former executive director of the Theatre Development Fund, who died last year.
Her son, Adam Guettel, has followed the family trend by becoming a musical theatre composer, with a Tony Award under his belt for The Light in the Piazza.
As well as four other children, Rodgers is survived by her sister, Linda Rodgers Emory.