Captain Scarlet voice actor Francis Matthews dies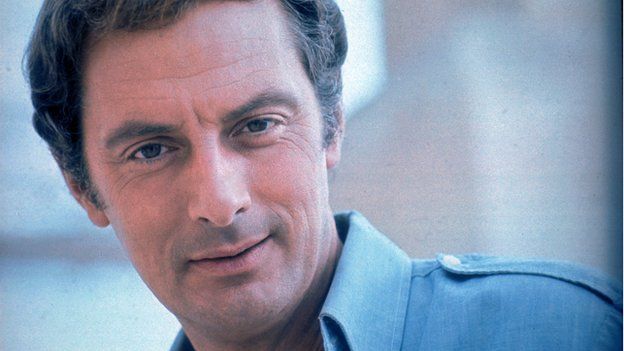 Actor Francis Matthews, who was the voice of Captain Scarlet in Gerry Anderson's 1960s TV show, has died at the age of 86.
Matthews lent his voice to the indestructible puppet hero, who defended the Earth in Captain Scarlet and the Mysterons, in 1967 and '68.
The actor also played private detective Paul Temple in the BBC series of the same name from 1969.
"We are very sorry to report that Francis Matthews, best known to Gerry Anderson fans as the voice of the indestructible puppet hero Captain Scarlet, has died aged 86," it said.
The statement recounted how they chose Matthews for the role of Captain Scarlet because he sounded like Cary Grant.
Matthews also appeared in Hammer horror films including The Revenge of Frankenstein and Dracula: Prince of Darkness plus the Morecambe and Wise movies The Intelligence Men and That Riviera Touch.
Other TV roles included one opposite George Cole in the 1970s BBC sitcom Don't Forget to Write!
But it was Captain Scarlet that continued to inspire devotion among its fans, to Matthews' bemusement.
"They really are anoraks," he told The Independent in 2006. "They dress up and stare at you when you're signing the autograph as if you're some kind of extraordinary God."
Related Internet Links
The BBC is not responsible for the content of external sites.