Spot the Dog creator Eric Hill dies aged 86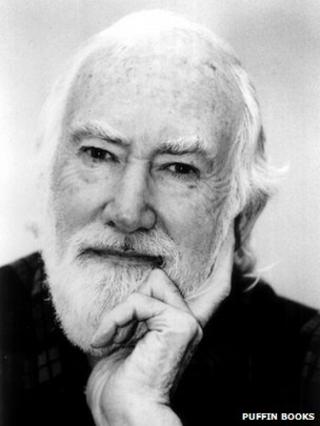 Author and illustrator Eric Hill, the creator of the Spot the Dog children's books which have sold more than 60 million copies, has died aged 86.
His enduringly popular books are about the escapades of a fun-loving puppy.
"Eric's ingenious lift-the-flap device turned the reading of a Spot book into a glorious game of hide and seek, enjoyed by children and adults alike," said his publisher Puffin Books.
Hill's family said he would be missed "immensely".
"Although this time of loss is a great hardship for us, we can honestly say that we take some solace in the joy he brought to so many children and families through his work," they said.
"We know Spot, and therefore Eric, has had a beloved presence in so many homes and bedtime readings. And we know we share our grief with many."
Hill, who was born in Holloway, north London, died at his home in California after a short illness, Puffin Books said.
He was described by Francesca Dow, head of the publisher's children's division, as "a master of simple design", adding that Spot was a "charming, naughty, playful puppy, loved and appreciated across the world".
The author often referred to himself as "Spot's Dad" and began his career in an illustration studio as an errand boy. He went on to work in advertising before creating his Spot books, which he read to his young son at bedtime.
He moved to the US with his family in the 1980s and is survived by his wife and two children.