London Symphony Orchestra recruits youngest member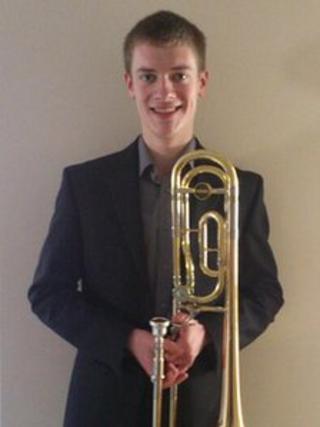 An 18-year-old trombonist has been made the youngest ever member of the London Symphony Orchestra (LSO).
Peter Moore has been named the orchestra's co-principal trombone.
His appointment comes six years after he became the youngest person to win the BBC Young Musician of the Year at the age of just 12.
Moore studied at Chetham's School of Music in Manchester, released his debut CD in 2010 and graduated from the LSO Brass Academy in 2012.
Born in Belfast, he has played the baritone trombone since the age of five.
Other highlights of his career so far include playing for members of the Royal Family at Buckingham Palace, being accompanied by pianist and composer Michael Nyman and performing with the BBC National Orchestra of Wales.