Mandela opera cancelled after three shows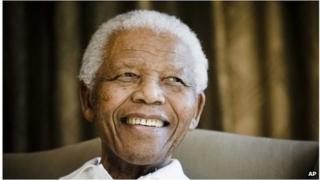 An opera based on the life of Nelson Mandela has been cancelled after three performances.
Madiba: The African Opera had its premiere at the State Theatre in Pretoria on Friday.
It had been due to run for five nights before dates at the Nelson Mandela Museum in Qunu and in Port Elizabeth.
Producer Unathi Mtirara, Mandela's grandnephew, told the Agence France Presse (AFP) news agency the show had run out of money to pay performers.
The opera charted Mandela's life from his birth to his struggle against apartheid, subsequent incarceration and ended with his inauguration as South Africa's first black president in 1994.
A cast of 24 is listed on the show's website.
Mandela's legacy
Mandela died in December at the age of 95, sparking an outpouring of worldwide grief and tributes to him as a global figurehead for equal rights.
Another stage account of his life, The Mandela Trilogy, used opera, traditional Xhosa music and jazz to tell his story in Johannesburg in 2011.
It went on a world tour, arriving in the UK in 2012, and will travel to Germany next month.
Mandela's life was also turned into an Oscar-nominated film starring Idris Elba.
The movie was having a royal premiere in London as the news of Mandela's death broke last December. The screening was halted and Elba announced the news to the audience.