William Roache to resume Coronation Street role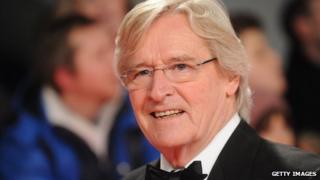 William Roache is to resume filming on Coronation Street, almost five months after being cleared of rape and indecent assault.
Roache has played Ken Barlow since the ITV soap began in 1960.
The actor has been off screens since his arrest last May but was found not guilty of two rapes and four indecent assaults in February.
He will resume filming in the next two weeks, with the scenes due to reach screens in August.
Holiday surprise
After his arrest, Roache's character was written out and viewers were told Ken was visiting his grandson Adam in Canada.
Upon his return, Ken will whisk wife Deirdre off on holiday, producer Stuart Blackburn said.
"I can't wait to see Bill back on screen," he said. "I'm going to give Ken and Deirdre a little holiday - a caravan in North Wales. What could possibly go wrong?
"Ken raises the idea of going on holiday and she's busy scanning the papers for places in Monaco or Barbados, something like that. Then he pulls up in a hired caravan going, 'Let's go to North Wales!'"