Cannes 2014: Reporter's diary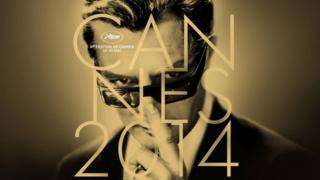 A host of stars have been on the Cote d'Azur for the 67th Cannes Film Festival, one of the key events in the film industry calendar and a magnet for film-makers, journalists and hopefuls from across the globe.
This year's event has been characterised by a significant British presence, with films from Mike Leigh and Ken Loach in contention for the prestigious Palme d'Or award and several other titles showcased in other areas of the programme.
The BBC's Neil Smith spent nine days on the French Riviera and has been posting regular updates on this year's festivities.
Here he reports on the films, the stars and the parties that he saw, spoke to and attended.
WEDNESDAY 21 MAY 16:00 (15:00 BST)
My final afternoon in Cannes was made memorable by an entertaining encounter with John Boorman, the veteran British director best known for such modern classics as Point Blank, Deliverance and Excalibur.
In all fairness, John's more recent output has not matched up to those earlier career highlights. But the 81-year-old keeps plugging away and was back at Cannes this year with a follow-up of sorts to his 1987 film Hope and Glory.
Queen and Country, like its predecessor, draws on Boorman's own past for inspiration. Yet while Hope and Glory looked at growing up in London during World War II, his latest jumps forward to the early 1950s, when he did his national service.
What follows is a nostalgic vision of a more innocent England that made me feel a little homesick when I saw it on Tuesday, for all its slight clunkiness and Carry On Sergeant-style humour.
Some people, Sir Michael Caine among them, are of the opinion that the youth of today would benefit from a period of mandatory conscription.
Boorman is not dismissive of that view, though he does offer caveats on what form that service should take.
"The people who say [it should be brought back] feel it gives you discipline, makes you into a man and all that. The problem is it wouldn't really have a purpose," he says.
"The reason they brought it in was that Britain had garrisons all over the world - in Egypt, Malaya, Kenya and Malta - and they had to be manned.
"War today is much more specialised, the army is more technological, and robots are being developed so you won't really need soldiers at all.
"National Service would perhaps be a good thing, but not for the purpose of making soldiers. Were it to come back for a different and better purpose - like the Peace Corps in America, where they send the youth out to underdeveloped countries - there would be a reason for it."
Having made films since the 1960s, Boorman has worked with a host of stars from Lee Marvin and Burt Reynolds to Pierce Brosnan, Brendan Gleason and TV's Kim Cattrall.
Queen and Country, however, sees him marshalling a more fresh-faced, less experienced ensemble. Which does he find the easier?
"When I had my first child, I developed a theory about bringing up children," the director says by way of explanation. "But when I had my second, I found I had to adapt and modify that theory.
"By the time I had four children" - he has seven in all, among them actor and documentary-maker Charley - "I gave up theory altogether.
"It's the same with actors. I used to have theories about how to deal with them, until I realised they are all different.
"They all need different things from me and different approaches."
Boorman has a wealth of anecdotes and insights that makes any time spent in his company a pleasure.
He also has strong views about Britain's class system and its royal family that suggests there probably won't be a knighthood heading his way, not that he'd be likely to accept it.
All in all, meeting him was as good a way as any to round off nine hectic, eventful and exhilarating days at the world's biggest and craziest film festival.
I'll leave you with this photo of myself on the steps of the Palais. Next time I'm up there, I hope to be wearing a tuxedo.
WEDNESDAY 21 MAY 11:30 (10:30 BST)
Another day, another letdown - in this case The Search, Michel Hazanavicius's follow-up to his Oscar-winning The Artist.
The long road that took that movie to Oscar glory in 2012 began the previous year at Cannes, the first festival to embrace the French director's affectionate homage to silent cinema.
This time, alas, Cannes may prove something of a dead end, judging by the half-hearted applause and audible boos that greeted his remake of a 1948 film of the same title.
There were even a few whistles during this morning's press screening, suggesting some critics had made their mind up on its merits long before the end credits.
Set in the aftermath of World War II, the original version saw Montgomery Clift as an American soldier who set out to reunite a lost Czech boy with his mother.
Hazanavicius updates the story to 1999 and the second Chechen War, using the plight of an orphaned nine-year-old refugee as a far from subtle symbol of the West's widespread indifference to the conflict.
Berenice Bejo - aka Mrs Hazanavicius - plays an EU delegate who takes the boy under her wing while trying to alert Strasbourg to the carnage on its doorstep.
Meanwhile, a young Russian private finds soldiering is not what it is cracked up to be, setting up a climactic twist you do not have to be psychic to see coming.
Earnest, mawkish and punishingly slow, this two-and-a-half hour slog boasts some impressive battle sequences but feels like one long preach to the already converted.
It's the last film I will see during my stint in Cannes, and one that sadly confirms my overall impression that this has been far from a vintage year.
WEDNESDAY 21 MAY 07:30 (06:30 BST)
Only in Cannes can you get a critical pasting one minute and a standing ovation the next.
That was the lot of Canadian actor Ryan Gosling on Tuesday, the day his directorial debut was unveiled to expectant festival audiences.
The 33-year-old star of Drive and The Notebook appeared genuinely humbled to be given such a prominent launching pad for his film Lost River.
"It's a huge honour to be invited here," he told the audience last night. "It's an incredible opportunity to show a film in a theatre like this."
Long before Gosling mounted the Debussy Theatre's steps with cast members Christina Hendricks and Matt Smith, however, the word was out that the RyGo was a no-no.
"Overcooked", "inauspicious", "derivative" and "indulgent" were just some of the adjectives used to describe a drama generally felt to be overly indebted to the likes of David Lynch, Terrence Malick and Drive director Nicolas Winding Refn.
While some reviewers gave Gosling credit for his ambition, just as many said he had overreached himself on his first stint behind the camera.
Back at the Debussy, though, none of that seemed to matter to an largely enthusiastic crowd happy to bask in the actor's reflected glory.
It made me wonder what one has to do not to get a standing ovation at Cannes. Hmm... not be a Hollywood A-lister maybe?
Lost River was originally named How to Catch a Monster, a rather more evocative title than the bland one it has now.
Then again, the title is the least of its problems. Rather more pressing is the overall lack of coherence and a story that's deathly dull even when it's trying to be intensely perverse.
Set in a ruined city clearly modelled on Detroit, it tells of a single mother (Mad Men actress Hendricks) who takes a job in a nightclub to make ends meet.
Little does she know her position requires her to participate in kinky sexual role-plays, often at the behest of her manipulative financial advisor (Ben Mendelsohn).
Meanwhile, the oldest of her two sons (Iain De Caestecker) falls on the wrong side of local thug Bully after thieving on his patch.
The villain is played by Smith as a hollering Looney Tune capable of extreme acts of violence - a role the actor shaved his head for shortly after leaving Doctor Who last year.
The combined star wattage of Gosling and Smith should help Lost River find an audience when it is released in the UK later this year.
For now though, it's already been chalked up as another of this Cannes Film Festival's high-profile disappointments.
TUESDAY 20 MAY 16:30 (17:30 BST)
I'd heard such good things about Whiplash from when it premiered at the Sundance Film Festival in January that I was worried it wouldn't live up to my high expectations.
To my delight it did, and more. Not only is Damien Chazelle's music-based drama the best thing I've seen at Cannes, I already suspect it will be the best film I'll see all year.
Set in New York, it tells of a budding jazz drummer (Miles Teller) who comes under the tutelage of a dictatorial martinet of a music teacher (JK Simmons).
Imagine the drill instructors from Full Metal Jacket, An Officer and a Gentleman and Aliens rolled into one and you're still nowhere close to this ruthless, foul-mouthed tyrant.
The jazz is sensational, the editing astonishing and it all climaxes on a musical crescendo so extraordinary you can only applaud. (And trust me, you will.)
Teller is fabulous but this is Simmons' film - and a just reward after many years of selfless supporting roles in Sam Raimi's Spider-Man movies and others.
"No one can make the word [expletive] sound as good as JK," said Chazelle after Tuesday's Directors' Fortnight screening. "There are some people who can curse really well and create poetry out of very coarse language.
"He was the only person in American film today who could sell it both comically and dramatically and give it the right rhythm I needed."
"I will confess there are aspects of Terence Fletcher with which I empathise," said Simmons of a role I can easily see landing him his first Oscar nomination.
If this sounds like extravagant praise, I assure you it is not. Whiplash hasn't got a confirmed release date in the UK yet, but you should definitely seek it out when it does.
TUESDAY 20 MAY 10:00 (11:00 BST)
Belgian siblings Jean-Pierre and Luc Dardenne are two-time winners of the Palme d'Or, so it is no surprise to see them in competition again this year.
Yet where 1999's Rosetta and 2005's The Child both told stories of the struggling underclass, Two Days, One Night tries something different by turning its gaze on the more rarefied concerns of Belgium's aspirant middle-classes.
Marion Cotillard plays Sandra, an employee at a solar panel factory who learns she will lose her job unless her co-workers opt to give up a €1,000 (£810) bonus.
Over the course of one weekend, she visits each of them in turn in the hope of pricking their social consciousnesses with her personal tale of woe.
The film echoes the work of Britain's Ken Loach with its earnest call for solidarity in the workplace and its barely concealed disgust at how employers divide and rule their underlings.
But the Dardennes rather tip the scales by having Sandra also plagued by marital difficulties and a history of depression that is used somewhat cynically to sway the audience's sympathies.
Cotillard is great as ever and is surely a strong contender for this year's best actress award with a performance of dignity, grit and tenacity.
Sadly, there is only so much drama to be found in her making the same plaintive argument over and over again, resulting in a film that's more repetitive than revealing and feels considerably longer than its 95-minute running time.
Speaking of professional solidarity, the lights came up at the Grand Theatre Lumiere on a furious row on the rights and wrongs of using one's mobile phone during an early morning press screening.
I wouldn't expect many tears to be shed should the inconsiderate miscreant responsible find himself facing redundancy any time soon.
TUESDAY 20 MAY 08:00 (07:00 BST)
After a blisteringly warm weekend, locals and visitors alike in Cannes woke up on Monday morning to wet and windy weather that persisted all the way to nightfall.
I shudder to think how many beach bashes were wash-outs as a result of conditions which sent many festival-goers taking shelter inside whatever cinema could accommodate them.
I followed suit after fulfilling my press conference duties, catching three films back-to-back which proves how much variety is on offer at this south of France shindig.
I started my triple bill with Bird People, a whimsical French film playing in the Un Certain Regard part of the official programme.
Set in and around a hotel at Charles de Gaulle airport in Paris, Pascale Ferran's curio tells a pair of complementary stories that share themes of ennui, alienation and disenchantment with modern society.
In the first, more conventional half, a San Jose businessman (Josh Charles from US TV series The Good Wife) decides on a whim to quit his job, abandon his family and start a new life in Europe.
In the second, more fanciful section, a young maid named Audrey (Anais Demoustier) is miraculously turned into a sparrow and spends a joyous night flying around the airport's runways and terminals.
Given the likelihood of it being crushed underfoot or sucked into a jet engine, you'd think an airport would be the last place any self-respecting sparrow would choose to frequent.
After watching Welcome to New York the other night though, I was only happy Audrey didn't go in to clean a hotel room and find Gerard Depardieu emerging priapically from the shower.
I've been somewhat remiss on the documentary front this festival - an oversight I sought to address by catching a screening of Caricaturistes (Cartoonists in English).
Directed by Stephanie Valloatto, this out of competition offering meets 12 "dessinateurs" from around the world who have all encountered resistance to their political satire and lampooning of the powerful.
The film's subtitle proclaims them to be "Foot Soldiers of Democracy" who do a noble job holding their leaders to account and, when required, cutting them down to size.
Zipping between South America, the Middle East and various other locales, it's an interesting, thought-provoking watch. I would have thought that our own Gerald Scarfe deserved a mention though.
My final catch of the day was When Animals Dream, a Danish horror set in a remote fishing community that reminded me a lot of the 2008 Swedish film Let the Right One In.
Where that film's young female heroine was a vampire, this one's is a werewolf whose hairy makeover is triggered by her sexual awakening.
"I'm about to turn into a monster, but first I need a lot of sex. Are you able to help me?" asks Marie (Rooney Mara-alike Sonia Suhl) of one victim in waiting.
It's all rather formulaic but I still found it enjoyable - not least for having Lars Mikkelsen, brother of my mate Mads, as part of its cast.
Today is my last full day in Cannes and there is a lot going on.
Keep checking back in over the next 24 hours, when I will hopefully have news on the new film from the Dardenne brothers, John Boorman's sequel to Hope and Glory and Ryan Gosling's eagerly anticipated directorial debut. Phew!
MONDAY 19 MAY 16:45 (15:45 BST)
What does a world-famous director do with all the glittering trophies he accumulates over the course of his long career? If you're Canadian film-maker David Cronenberg, you use them in your work as murder weapons.
At a press conference on Monday for his new film Maps to the Stars, the 71-year-old horror maestro revealed he gave the golden Genie award he won for 2002 film Spider a cameo role - as a blunt instrument used by one character to bludgeon another to death.
"It was a personal touch," the silver-haired auteur joked, going on to recall that the statuette had got bent in the process.
Robert Pattinson was also in a sharing mood, telling journalists that his on-screen sex scene with co-star Julianne Moore had been "a wonderful experience" - albeit an "extremely sweaty" one.
The 28-year-old is making a habit of simulating sex in limousines, having also been intimate with Juliette Binoche in Cronenberg's earlier film Cosmopolis.
So who was the better partner, he was inevitably asked?
"Both are, like, sevens," he answered charitably.
MONDAY 19 MAY 12:00 (11:00 BST)
Foxcatcher tells the strange but troublingly true story of an Olympic gold medal-winning wrestler; the older brother who coached him to glory; and the wealthy heir who came between them and changed their lives forever.
It boasts a completely atypical, dead-straight turn from comedy star Steve Carrell, a remarkably physical one from Channing Tatum and a dramatic conclusion you should ideally discover for yourselves.
Director Bennett Miller previously enjoyed great success with Capote and Moneyball and looks set to be in the running for awards again with this compelling and unusual sports-based drama.
If nothing else, Foxcatcher surely deserves a prize for best supporting nose for the astonishing fake proboscis Carell sports in his role as inscrutable billionaire philanthropist John du Pont.
At a press conference held after this morning's first screening, Carell said his approach to the role had been no different from his more familiar comic parts.
"The characters don't know if they're in a comedy or a drama," shrugged the Anchorman man. "So I didn't approach it as a drama - just as a story."
Meanwhile, his co-star Mark Ruffalo - who plays wrestling coach Dave Schultz - had this to say on the film's key themes.
"There's a Greek tragedy buried in the film. What happens when everything has a price tag and everything is for sale? What happens to talent when it can be acquired for a price, and what happens to the people within that system?
"These are very talented people who can't do what they do best unless they can find a way to monetise it. And that costs them a great deal."
Foxcatcher is up for the Palme d'Or and will be out in the UK later this year.
Its title, by the way, refers to the wrestling team Carell's character forms in the hope of seeing Tatum mount the podium at the 1988 Seoul Olympics.
MONDAY 19 MAY 08:00 (07:00 BST)
Two years ago David Cronenberg and Robert Pattinson came to Cannes with Cosmopolis, an odd film in which the latter spent virtually all of his time inside a stretch limousine.
Now the duo are back in Palme d'Or hopeful Maps to the Stars, and so is the limo. This time though, Pattinson is driving the car instead of riding in it.
In truth, the actor's role as a chauffeur with ambitions to better his station is a fairly minor one in this dark Hollywood satire.
But he does get to romance Mia Wasikowska, the new girl in town whose facial burns hint at a tragic personal history.
Mia gets a job as an assistant - the phrase used here is "chore whore" - to Julianne Moore's narcissistic star, a fading leading lady desperate to return to the big time.
Moore's is a pretty despicable character in a caustic vision of Tinseltown that is sure to strike a chord with many of this year's festival attendees.
To my mind, Maps to the Stars begins to lose its way once it stops taking the movie industry to task and becomes a hallucinatory psychodrama about creeping insanity.
This may well be a minority opinion though. The Guardian's Peter Bradshaw called it "brilliant" in his four-star review, while the Telegraph's Robbie Collin believes it could land Cronenberg the festival's highest honour.
The film, which also features John Cusack and Olivia Williams as the parents of a Bieber-esque child actor (Evan Bird), has its official press conference and gala premiere later.
SUNDAY 18 MAY 18:30 (17:30 BST)
Two days on, I still find myself thinking of Eric Cantona's performance in The Salvation, that gritty western I saw on Friday.
What made the Danish director Kristian Levring cast the former soccer player, a man still best-known in the UK for his karate kicks and gnomic, seagull-related utterances?
"Eric can act," grins the burly Dane. "Not many footballers can act, but Eric can.
"I'm also a Manchester United fan, so to work with 'King Eric'... well, you don't get to do that too many times in your life."
"Eric is special," the film-maker continues. "I mean, I love [Lionel] Messi, but I wouldn't have him in my film."
"Cantona is an idol," agrees The Salvation's star, former Bond villain Mads Mikkelsen.
"All male actors wanted to be soccer players before they became actors, so we were all very excited when he came."
Speaking of westerns, there's another one having its Cannes premiere tonight.
Tommy Lee Jones directs and stars alongside Hilary Swank in The Homesman, a film I hope to catch up with before I mosey on home on Wednesday.
SUNDAY 18 MAY 15:30 (14:30 BST)
Two manic media scrums in the space of 12 hours is two too many for this reporter.
But that's what I and my colleagues faced, first at the Welcome to New York screening last night and then at the Expendables 3 event earlier today.
The former was held in a giant tent on the beach, with a loud and exuberant party taking place a stone's throw away.
I joked to director Abel Ferrara as I left around midnight that perhaps every post-screening Q&A at Cannes should be held in a nightclub.
I experienced a journalistic nightmare this lunchtime when I realised to my horror that I had left my notepad at the Carlton Hotel after the Expendables press conference.
Hot-footing it back along the Croisette, I found it exactly where I left it - which says something about either the commendable honesty of the international press corps or the woeful illegibility of my handwriting.
I'll just say a word here about It Follows, a creepy and creative US horror film that I caught on Saturday afternoon.
Playing as part of the Critics' Week sidebar, it's an inventive and unsettling piece about a teenage girl who finds herself inheriting a curse after a one night stand.
Finding herself pursued by a shape-shifting zombie stalker, Jay (Maika Monroe) realises that the only way to save her skin is to pass it on to her next sexual partner.
Zombies are usually a metaphor for something in movies. Here, it seems they represent the dangers of contracting a sexually transmitted disease.
SATURDAY 17 MAY 18:30 (17:30 BST)
One of the quirkier attractions of Cannes is the Palm Dog, a tongue-in-cheek awards ceremony that celebrates canine performers at the festival.
Decided by a panel of UK film critics, the awards have previously recognised the likes of Uggie in The Artist, Dug from the Pixar animation Up, and the titular lead in The Adventures of Greyfriars Bobby.
There are a number of mutts in The Rover, a thriller set in the Australian Outback starring Guy Pearce and Robert Pattinson.
To be honest, I'm not sure if its title refers to a dog, Pearce himself or the stolen automobile his taciturn loner spends all of David Michod's film trying to recover.
Pattinson plays a stammering, twitchy simpleton with close-cropped hair and terrible teeth who joins Pearce on his obsessive quest.
It's a bold volte face for the British star that seems a deliberate attempt to put some distance between himself and the Twilight series for which he is best known.
The real star of The Rover, however, is the Outback itself - an arid, dusty and forbidding environment in which bad things happen constantly and no one is to be trusted.
Released in the UK this August, The Rover is playing out of competition and has its gala premiere later.
SATURDAY 17 MAY 16:15 (15:15 BST)
Mike Leigh had some sharp words - and a two-fingered salute - to the "Turner-aks" who might object to how JMW Turner is portrayed in his new film about the painter.
"The real Turner nuts haven't seen it yet," he told an audience at the UK Film tent this afternoon. "But we've already ordered some protective armour.
"There are bound to be some complainers," the director continued. "But they can [expletive] off."
As I departed the event, who should I see but Donald Sutherland and Julianne Moore walking out of an adjacent marquee. Wherever you are, you're never too far from a star at the Cannes Film Festival.
SATURDAY 17 MAY 08:00 (07:00 BST)
Ugly Betty star America Ferrara looked radiant last night at the beach party for How to Train a Dragon 2 in a billowing, beaded white gown.
Earlier in the evening, though, she and that gown were the victims of a rather unsavoury stunt as she posed with her fellow voice stars on the Cannes red carpet.
A Ukrainian prankster thought it would be funny if he stuck his head under the 30-year-old actress's dress while she was turned towards photographers.
The man, who apparently makes a habit of placing celebrities in awkward situations, was pounced upon by security guards and swiftly ejected.
Before the Dragon 2 event, I returned to the tent where I'd interviewed members of Spandau Ballet earlier on Friday to watch singer Tony Hadley perform a brief acoustic set with guitarist Steve Norman.
Their performance ended with a lusty rendition of the anthemic track Gold that all assembled, myself included, had great fun singing along to as the sun set.
FRIDAY 16 MAY 18:30 (17:30 BST)
Mads Mikkelsen as a barefoot cowboy. Eva Green as a vengeful mute. Eric Cantona as a gun-toting Old West heavy.
Yes, it is fair to say Kristian Levring's bloody western The Salvation has one of the more unusual casts to be found in this year's festival programme.
I knew I was in for a violent morning from the first 10 minutes, during which Mads' Danish war veteran turned frontier settler loses both his wife and young son to a couple of stagecoach-hijacking scoundrels.
Needless to say, these are far from the only corpses to be found in a beautifully shot saga of revenge and retribution that even comes with its own undertaker (Jonathan Pryce).
The Salvation is screening out of competition. Were it to be in the running, though, it would have a much better chance of taking home the Palme d'Or than, say, Atom Egoyan's The Captive.
As it is, the film will have a "seance special" on Saturday at half past midnight. Personally, I think I'll be tucked up in bed by then.
There was more blood and thunder this lunchtime from British stalwarts Film 4, who treated a select group of journalists to a "sizzle reel" of its upcoming projects.
It included a tantalising glimpse of Michael Fassbender in Macbeth, which on this evidence looks to be Shakespeare spliced liberally with Mel Gibson's Braveheart.
The Fass sports a hedge of face fur and a physiognomy smeared with mud in what is shaping up to be a highly visceral and intense take on the Bard's Scottish tragedy.
Is this a hit I see before me? I wouldn't be surprised. Lady M, for the record, is played by France's Marion Cotillard, who will be seen later this festival in competition entry Two Days, One Night.
FRIDAY 16 MAY 14:15 (13:15 BST)
Every Cannes Film Festival boasts at least one potential Hollywood blockbuster in its line-up - perhaps to prove that, for all its focus on the high-brow and art-house, it still has time for what audiences tend to spend their money on.
This year that slot is filled by How to Train Your Dragon 2, the latest animation from the DreamWorks stable that brought the likes of Kung Fu Panda, Puss in Boots and A Shark Tale to previous events.
DreamWorks has a tradition of mounting elaborate photo opportunities to promote its wares - flanking Jack Black with an army of pandas for example, or putting Jerry Seinfeld on a zip wire in a bee costume.
This year the tradition was maintained by having the voice stars of the film pose beside a local stooge, sweltering inside an outsized dragon costume. One can only hope he was paid to scale (ho ho).
DreamWorks Animation will celebrate its 20th anniversary later this year - one reason why How to Train Your Dragon 2 has been invited to screen outside of competition.
According to its director and writer, however, animation has more than earned its place at this annual celebration of international auteur film-making.
"I constantly think that animation is gaining ground, not only in terms of worldwide appreciation but also within the industry itself," Dean DeBlois told me yesterday.
"The sophisticated, film-going snobs are beginning to see some of the potential within the medium.
"Too often, particularly in north America, animation has the stigma of being just for the kids. I think it's a medium that can speak to a much bigger audience than that.
"Hopefully that's coming across to the film-making community at large. Just because it's an animated film, it shouldn't be relegated to the kiddie table."
FRIDAY 16 MAY 11:00 (10:00 BST)
The last time I saw Ryan Reynolds on screen was at the Sundance London Film Festival. It was a film called The Voices, and he was playing a schizophrenic serial killer who took orders from his speaking cat.
If anything, The Captive - the Cannes competition entry in which he appears - is even more preposterous.
Reynolds plays the father of a kidnapped child who has spent eight years trying to track her down with the help of a police detective, played by Rosario Dawson.
What follows is a lurid hotchpotch of sophisticated paedophiles and hi-tech criminality that drew a jeering response at the end of this morning's press screening.
I'd been hoping for more from Canadian director Atom Egoyan. Like many others, though, I left disappointed. Here's hoping the rest of the day pans out better.
THURSDAY 15 MAY 18:30 (17:30 BST)
I spent part of today on the seventh floor of Cannes' famous Carlton Hotel, doing some interviews I'll tell you more about tomorrow.
For now, here is a snap of me hard at work on the balcony, just to prove that I'm here.
The festival is in full swing after last night's gala opening, with no sign of the rain that put something of a dampener on things on Tuesday and Wednesday.
There's precious little time then to top up one's tan, for all the apparent evidence to the contrary.
As I write stars are arriving at the Grand Theatre Lumiere for the Mr Turner premiere, among them Julianne Moore.
The US actress will be back on the red carpet on Monday for Maps to the Stars, the David Cronenberg film in which she has a starring role.
THURSDAY 15 MAY 11:30 (10:30 BST)
"Nothing exists in isolation," says a character in Mr Turner, Mike Leigh's affecting portrait of the 19th Century English artist Joseph Mallord William Turner.
The film takes this observation to heart, showing its subject as a gifted yet flawed man whose genius springs out of his relationship to his society, surroundings and relationships, particularly with women.
There are actually two Mister Turners here - Timothy Spall as the artist, and Paul Jesson as his father, a former barber whose decline and death foreshadows Turner's own.
For this is a film as interested in mortality as the immortality that Turner now enjoys, through the art he bequeathed to the nation and the prize that bears his name.
Leigh shows the artist at work: sketching obsessively, daubing feverishly and occasionally using his spittle as a paint thinner.
Yet he also depicts him as man of baser instincts who is not above seducing a needy widow or groping his housekeeper - a shuffling, almost Dickensian dogsbody memorably portrayed by Dorothy Atkinson.
Around them circulate what seems like a who's who of Victorian notables - artist John Constable, critic John Ruskin and even Queen Victoria herself.
Yet it is Spall who dominates as a cantankerous, grumpy curmudgeon capable of expressing a wealth of emotion in a single, exasperated grunt.
Some will find Mr Turner somewhat leisurely, if not downright slow. Like Topsy-Turvy before it, though, it shows Leigh to be as adept at chronicling real lives as he is at depicting fictional ones.
Director of photography Dick Pope, meanwhile, does a grand job at recreating the images that inspired Turner, notably The Fighting Temeraire - a picture of a once great ship being towed away for scrap that recently made a cameo in the James Bond film Skyfall.
WEDNESDAY 14 MAY 18:17 (17:17 BST)
Throw a stick in Cannes and you are more than likely to hit somebody with a connection to the film industry.
A nice American woman asked me for directions to the Palais de Festivals this morning. In return, I got a five-minute pitch about the World War II film she has written, co-directed, starred in.
Oh, and then there's the man who buttonholed me on yesterday's flight over from Gatwick to advertise the virtues of East Grinstead as a potential movie location.
Now that's dedication.
WEDNESDAY 14 MAY 14:00 (13:00 BST)
The critics have not been kind to Grace of Monaco, with one British reviewer going so far as to term it "a breathtaking catastrophe".
Having had the chance to see the film in London last week, I have to say I have a similarly low opinion of Olivier Dahan's soapy biopic.
Little rings true in this melodramatic endeavour, least of all Sir Derek Jacobi as an expert in protocol who becomes Henry Higgins to Nicole Kidman's fair princess.
Kidman herself does her best to put flesh on Grace's bones. Unfortunately, she brings too much of her own celebrity baggage to convince as an icon from another era.
What can't be faulted is the film's lavish costume and production design. It truly is a feast for the eyes with its fine gowns and expensive jewellery.
And I have to confess that I rather enjoyed Tim Roth's turn as a largely silent, perpetually chain-smoking Prince Rainier.
When I spoke to the British actor last year, he had this to say about playing Grace's husband:
"There's not much out there about Rainier. People don't have much of a perception about him, so we had a pretty free rein.
"But we wanted some toughness in him because he was known to be a very tough guy. He was very smart politically and could be very tough in a room.
"He fought in a war and was quite handy and he was a very shrewd businessman. So he was an interesting character to play, with a very funny moustache!"
The actor was somewhat bemused at the film's press conference earlier when he was asked if he had ever been tempted to hit his co-star during shooting.
WEDNESDAY 14 MAY 10:45 (11:45 BST)
More than one eyebrow was raised when Grace of Monaco was chosen to be the opening night film at Cannes this year.
French director Olivier Dahan and US producer Harvey Weinstein have been at loggerheads for months over the film's final cut, prompting the latter to remove it from its release schedule and, according to some reports, consider dumping it altogether.
Monaco's royal family, meanwhile, has greeted the film's dramatisation of Grace Kelly's transition from Hollywood star to Monegasque princess with withering disdain, declaring its story to be "totally fictional".
The film has its gala premiere later. Before that, the critics will have their say. Their reviews are expected around noon Cannes time, once this morning's official press screening is over.
Looking ahead, the festival's organisers have announced this year's event will close in 11 days with a special screening of Sergio Leone's A Fistful of Dollars.
Quentin Tarantino will host the 24 May celebration of the 1964 classic, one of the first "spaghetti westerns" and the film that made Clint Eastwood an international star.
In the meantime, normal service has resumed on the weather front: balmy temperatures, blazing sunshine and cloudless, azure skies.
Perfect, in other words, for sitting in darkened rooms for hours on end watching one film after another.
TUESDAY 13 MAY 18:30 (17:30 BST)
In my experience, sun can usually be guaranteed at the Cannes Film Festival. Yet new arrivals on the Croisette today were greeted by buffeting gusts, sharp showers and glowering clouds more reminiscent of a wet weekend in Margate.
Here's hoping it's just the storm before the calm.
With the festival kicking off tomorrow, the atmosphere is one of nervous excitement and frantic, last-minute preparations. I trust they'll get round to laying a red carpet on the steps of the Grand Theatre Lumiere, which, at the moment, look rather naked without it.
That said, they have found time to drape the usual, enormous billboards over the hotel frontages that overlook the Mediterranean. The Carlton, for example, has massive representations of Sylvester Stallone, Harrison Ford and other cast members from The Expendables 3 ahead of their planned visit this weekend.
Other displays bang the drum for Angelina Jolie's Maleficent, the new Transformers film and the next entry in the Hunger Games franchise. The one that caught my eye, though, is for a film called Awol 72, an action thriller starring Luke Goss of Bros fame.
According to the poster tagline, "Running is the only option". Well, I suppose that's one way of putting it.