Damian Lewis to play Wolf Hall's Henry VIII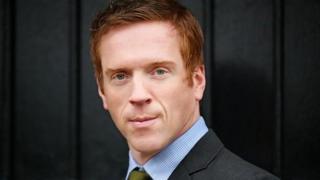 Damian Lewis will play Henry VIII in the forthcoming BBC adaptation of Wolf Hall, based on the first of Hilary Mantel's Booker Prize-winning novels.
Lewis, who became a household name in TV series Homeland, will star opposite Mark Rylance as Thomas Cromwell.
The series charts Cromwell's meteoric rise from blacksmith's son to the king's closest adviser.
The six-part mini-series, to be broadcast next year, also includes Mark Gatiss and Jonathan Pryce in the cast.
Pryce will play Cromwell's early mentor and protector, Cardinal Wolsey, while Gatiss will play Stephen Gardiner, Secretary to the King.
Anne Boleyn - whose marriage to Henry VIII Cromwell is implicit in securing - will be played by Little Dorrit star Claire Foy, while the ousted Katherine of Aragon will be played by Joanne Whalley.
Rylance praised director Peter Kosminsky on his choice of actors: "I feel he has cast Wolf Hall with a superb eye for character and all the nuanced humanity Ms Mantel's masterpieces deserve."
Jessica Raine, Richard Dillane and Saskia Reeves are also set to star in the drama.
A stage adaptation of Wolf Hall and its sequel Bring Up The Bodies are currently playing in London after a successful opening at Stratford upon Avon.
Ben Miles and Nathaniel Parker play Cromwell and Henry VIII respectively in the acclaimed Royal Shakespeare Company adaptation.
Mantel is currently writing the third instalment in her Cromwell trilogy, to be entitled Mirror and the Light.