Eurovision UK jury headed by vocal coach Carrie Grant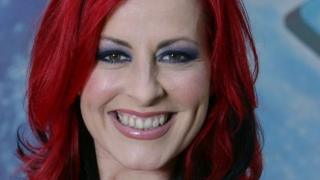 Eurovision Song Contest organisers have named all the national jury members for this year's competition.
The UK's five-strong panel will be headed up by TV vocal coach and former Fame Academy judge Carrie Grant.
It also features soprano Laura Wright, music producer Steve Allen, DJ Candice McKenzie and writer/composer Gus Gowland.
It is the first time jury members have been revealed ahead of the contest in a bid to create more transparency.
Sony Ireland's general manager Patrick Hughes will chair Ireland's jury, which also sees Charlie McGettigan - who won the competition in 1994 with Paul Harrington - on the panel.
Liam Reilly, who also represented Ireland as a singer in 1990 and as a songwriter in 1991, is on the jury along with DJ Jenny Greene and reality show winner Leanne Moore.
Jury members - who must all be music industry professionals - will be asked to judge vocal capacity, performance, composition of the song and overall impression by the act.
The national juries will vote in one semi-final and the final, counting towards 50% of the overall vote.
Each jury's individual rankings will also be published immediately afterwards.
This year's contest is being held in Copenhagen, Denmark, with the final broadcast on 10 May.
Molly Smitten-Downes will represent the UK this year with her song Children of the Universe.