ENO branches out into musicals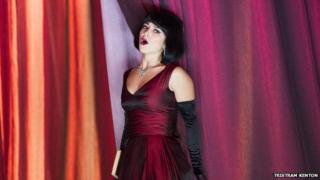 English National Opera is to stage modern musicals in an attempt to secure its financial future.
The company is going into partnership with commercial producers Michael Grade and Michael Linnit to put on musicals at its home at the London Coliseum.
Lord Grade said on Tuesday he hoped that the musicals would go on to have a "long life" in the West End.
The plans are part of a number of new measures announced by ENO aimed at generating extra revenue.
The ENO, which receives £17m annually from the taxpayer, reported a loss of more than £2m two years ago.
However, it has said it will end this year with a small surplus following better than anticipated box office sales.
Announcing the partnership on Tuesday, John Berry, the ENO's artistic director, said he admired the way that the state-subsidised National Theatre and Royal Shakespeare Company had "developed commercial work of top end quality."
Those works include NT's War Horse and the RSC's Matilda - both of which have enjoyed long West End runs, as well as international success.
"We've done musicals before, but to have commercial backing to help us do it better is an exciting prospect for the company," Berry said.
"We can put on 30 performances of a big musical at less risk to the organisation."
He said he viewed the ENO's subsidy from the Arts Council as "a springboard" that would create "a more sustainable future for the company".
"I think it's a natural development for the ENO," said former BBC chairman Lord Grade, who said the first musical would be picked from a shortlist of 30.
"We'll put the resources and creative energy into a show that would do a short season here and then it would go straight into the West End.
"It will hopefully have a long life beyond its launch at the Coliseum and offer a new source of revenue for ENO and new audiences as well."
Lord Grade said the dividing line between musical theatre and opera was disappearing. "People go to musicals to be thrilled and excited - all the same things that you go to the opera for."
He joked: "The difference between the musical theatre and opera is that in musical theatre fewer people die."