Alan Titchmarsh to end ITV chat show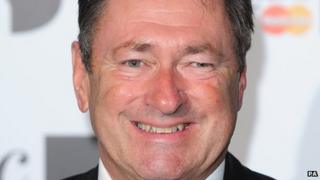 TV gardening star Alan Titchmarsh is to end his self-titled ITV chat show after seven years.
Titchmarsh, 64, said he would still be working with ITV on other "exciting new projects". The next series of the programme will be the final one.
However, the gardener will continue to front Love Your Garden for the channel.
He said in a statement: "I've thoroughly enjoyed my years at the helm of The Alan Titchmarsh Show but I feel the time has come to move on."
An ITV spokeswoman said the "other projects... will be announced in due course".
Guests on the show since it began in 2007 have included Lord Attenborough, Dame Judi Dench, Bette Midler, Robin Gibb and Sir Cliff Richard.
The afternoon weekday show has not been without controversy - last April, media watchdog Ofcom summoned ITV to a meeting after it ruled one of its episodes breached broadcasting regulations.
The report found an interview with actress Patsy Kensit included several mentions of diet firm Weight Watchers, which she was paid to endorse.
In 2007, Titchmarsh sent former TV racing pundit John McCririck off the show's set after McCririck insulted Chris Tarrant's ex-wife.
In November, the presenter announced he was stepping down from the BBC's Chelsea Flower Show coverage, after 30 years as its host.
The horticultural show had been Titchmarsh's last major BBC commitment, after many years fronting Gardeners' World from his own garden.