Channel 4 gets 10-year licence renewal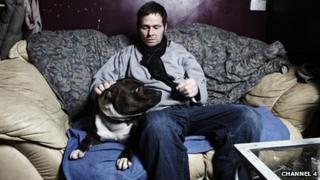 Ofcom has renewed Channel 4's licence for another 10 years but says it needs to increase its output in Scotland, Wales and Northern Ireland.
The media watchdog said the channel's quota for programmes produced outside of England would triple from 3% to 9% from 2020.
Channel 4 projects it will require an extra £12m in production costs. It currently spends £20m in these areas.
The new licence will begin on 1 January 2015.
Ofcom believes an increase in content output by the UK nations would benefit viewers by expanding the range of production centres and may help better reflect different communities and cultures in the UK.
The regulator's consultation into Channel 4's licence conditions took place in July last year, but other than the increase in the nations' output, all other conditions will remain unchanged including schools programming.
In a statement, Ofcom said not one of the responses to its consultation argued a change to the schools programming quota was an effective means of improving delivery of Channel 4's remit for education.
According to the regulator, the broadcaster's current schools programming quota is a minimum of 30 minutes annually.