Benefits Street series faces Ofcom investigation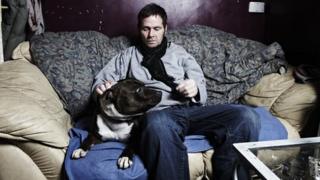 Channel 4's documentary series Benefits Street is to be investigated by broadcasting watchdog Ofcom after generating more than 1,700 complaints.
The serial, which ended last week, prompted viewers' anger for negatively portraying benefits claimants in Birmingham's Winson Green area.
The programme's depiction of crime generated hundreds of complaints to both Ofcom and Channel 4.
One episode of the documentary attracted almost 6.5m viewers.
The five-part programme has given Channel 4 its highest rating figures since the broadcaster aired the London Paralympics in 2012.
The complaints covered numerous incidents - the opening episode of the show in January attracted the most complaints after three of its subjects were seen removing tags from items of clothing after apparently stealing them from a shop.
The broadcaster said, at the time, that programme makers were present in a "purely observational capacity" and criminal behaviour was "not encouraged or condoned".
They added that Benefits Street was a "fair and balanced observational documentary", while some residents claimed it did not tell the whole story of their community.
In response to Ofcom's investigation, Channel 4 said they were "confident" that broadcasting rules had not been infringed and they would have a "detailed and robust response" to the probe.
A debate about issues raised by the programme was aired last week, while residents of James Turner Street, the address featured in Benefits Street, gave their reaction to the media coverage and public interest generated by the series.
Some commentators felt that benefits claimants were unfairly treated by programme makers, while others felt it showed up a system in dire need of overhauling.