Joseph Gordon-Levitt to play Man on Wire tightrope walker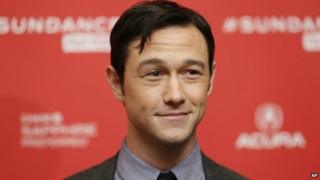 Actor Joseph Gordon-Levitt is to star in To Walk the Clouds, a film adaptation of the documentary Man on Wire, about the man who tightrope-walked between the World Trade Centre towers in 1974.
Man on Wire, which won an Oscar and a Bafta in 2009, documented how Philippe Petit's months of planning resulted in the risky, illegal stunt in New York.
Robert Zemeckis is co-writing the script and will direct, Variety said.
The film is set to be released in 3D.
Gordon-Levitt, 33, said of his role: "Mesdames et Messieurs, it's official. I will have the distinct honour of working for Mr Robert Zemeckis!"
The former child actor has appeared in films including Looper, Lincoln, Inception, The Dark Knight Rises and 500 Days of Summer.
He also wrote, starred in and directed 2013's Don Jon, about a young man who, while devoted to his family, friends and faith, finds that his pornography addiction is stopping him from finding a real relationship. The film co-starred Scarlett Johansson and Julianne Moore.
Man on Wire was directed by James Marsh, who described it in 2008 as "a performance not a stunt - it was eight crossings for 45 minutes. It was a beautiful thing for people in New York to look at".
French-born Petit said of the experience: "For me what I remember was intense elation at the mix between the very intimate performance - me and the wire, me and the towers, me and New York and America, and a very public one, which ended up virtually all over the world.
"I was improvising a very strange kind of performance... my audience was 1,350 feet below, it was to me a unique moment, I was exploring a new world."
He added: "I am proud that the subtitle of my adventure is that it is called 'the artistic crime of the century'".
The performer said it had been his goal to "conquer the world, to visit the world" and he also did tightrope walks between the towers of the Notre Dame cathedral in Paris and the towers on the Sydney Harbour Bridge, Australia.