Brian Sewell admits duping Tate over 'Hogarth' painting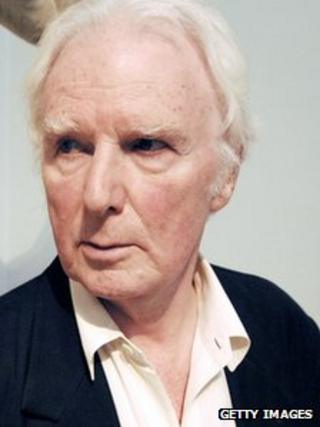 Art critic Brian Sewell has revealed he duped the Tate into buying what it mistakenly believed to be a Hogarth painting in the 1960s.
In an interview with The Lady, Sewell said he found the work while working at Christie's and initially thought it was an early Hogarth himself.
He added his own brushstrokes to the work to make it "look much better", after which the Tate bought it.
A few years later, the London gallery discovered that it was not a Hogarth.
Sewell told the Lady: "For a few years, it was the earliest Hogarth in the Tate… until some Hogarth scholars came along and it was demoted. I haven't seen it for years, but I was jolly chuffed when they bought it."
The painting, by the much more obscure Dutch painter Egbert Van Heemskerk III, is titled The Doctor's Visit.
It is still part of the Tate's collection but is not currently on display.
The gallery has not made any comment on Sewell's claims.
In a listing on its website, the Tate says the painting is dated at around 1725 and was acquired in 1965.
It states that the subject - a dying man surrounded by family and friends and representatives of the church, the law, and of medicine - was a popular one at the time.
The website also says that "Heemskerk's paintings were often attributed to Hogarth as early as the eighteenth century".
The Heemskerk family of painters, originally from Haarlem in the Netherlands, settled in London in the 1670s.
The father is thought to have trained his son as a painter. Heemskerk junior - who was behind The Doctor's Visit - is described on the website as "a coarse imitator of his father's works".
Sewell has been the art critic at the London Evening Standard newspaper for more than 30 years and is well known for his outspoken and often controversial views.
He began his career at Christie's auction house in the 1950s and had many artist friends, including Francis Bacon, Lucian Freud and Salvador Dali.
You can read the full interview in Friday's edition of The Lady magazine.