Open casting for new Peter Pan film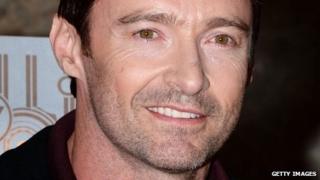 Filmmakers for the upcoming Peter Pan movie are to hold an open casting call for the lead role later this month.
Boys of all ethnicities aged 11 to 13 are invited to audition for the part of the boy who would never grow up.
Auditions will be held at London's Wembley Arena on 23 February at 10:00 GMT.
Atonement director Joe Wright will helm the film - titled Pan - which also stars Hugh Jackman as Blackbeard. It is due to be released in July 2015.
Auditionees must be no taller than 5ft 4in (165cm) an accompanied by a parent or guardian.
Numerous adaptations
The queue will be open from 09:00 GMT, however no one will be allowed to join after 11:00 GMT.
Warner Bros also said there would be no facilities for overnight queuing, adding camping at Wembley Arena was strictly prohibited.
A dedicated website has been set up for the casting with full details.
There have been numerous movie adaptations based on J M Barrie's book including a 2003 version starring Jeremy Sumpter in the lead role and the 1991 film Hook, starring Robin Williams as a grown up Peter.
Johnny Depp was also nominated for an Oscar for his role as Barrie in 2004 drama Finding Neverland, about how the author's relationship with Sylvia Llewelyn Davies led to the creation of Peter Pan.