ITV to launch pay-TV drama channel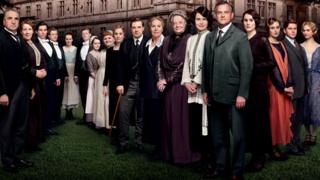 ITV is to launch a new pay-TV channel for Sky subscribers, dedicated to "the best of great British drama" .
ITV Encore is the broadcaster's first new channel for eight years and its biggest venture into pay-TV since the collapse of ITV Digital in 2002.
The channel will initially host repeats of recent ITV drama series like Lucan, Broadchurch and Vera, but will screen original commissions from 2015.
ITV's Adam Crozier said the time was "absolutely right" for the new venture.
The channel, said ITV's chief executive, was "a key part" in its strategy to become "the most watched, most loved and most talked-about family of free and pay channels".
ITV Encore will launch later this year and will be available via Sky's satellite service as well as on Now TV, Sky's internet TV service.
It follows ITV's earlier decision in 2010 to make the HD versions of ITV2, ITV3 and ITV4 only available to Sky subscribers.
ITV said the new commissions would have "the ITV hallmark of high-quality production values, big-name lead actors and compelling narratives".
It follows the BBC's announcement last year that it had commissioned original dramas made specifically for its catch-up service iPlayer.
"Our customers love great drama and so we are delighted to bring them exclusive access to a new channel from one of the best-loved brands in TV," said Sky's chief executive Jeremy Darroch.
"This is good news for Sky customers and a positive way for us to work with ITV in a broad, mutually beneficial partnership."