Former BBC technology boss sacked over failed project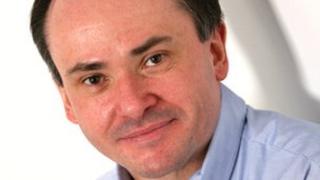 The BBC's former technology chief John Linwood was sacked in July over the failed £100m Digital Media Initiative (DMI) the corporation has confirmed.
John Linwood was suspended in May over the abandonment of the project to move the BBC away from using video tape.
A BBC spokesman confirmed Mr Linwood did not receive a pay-off after the termination of his contract.
Next month a Commons committee is due to hear evidence on DMI from former BBC boss Mark Thompson.
The news of the termination of Mr Linwood's employment has been delayed for several months due to legal reasons.
The DMI project was set up in 2008 but halted some five years later having never become fully operational.
It was intended to transform the way staff developed, used and shared video and audio material.
Director general Lord Hall said last May, when the project was scrapped, that it had "wasted a huge amount of tax payers' money".
He also expressed "serious concerns" about how it had been managed.
James Purnell, the BBC's director of strategy and digital, admitted that the BBC had "messed up".
A report published in December said the BBC should have realised the scheme was set to fail two years before it was abandoned.
It said a failure of governance and management oversight was to blame, noting senior executives did not have a "sufficient grasp" of the technology to sufficiently monitor its progress.