Cultural diplomacy in the Turbine Hall?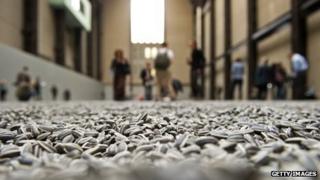 This morning, the culture secretary Maria Miller announces that Tate Modern has entered an 11-year deal with the Hyundai motor company to sponsor its ongoing series of Turbine Hall commissions.
The aircraft hangar-like space has been home to some of the most popular art installations of this century - from Doris Salcedo's Shibboleth, which opened up a fearsome fissure in the floor, to Ai Weiwei's audacious scheme to fill the hall with millions of porcelain seeds (a work the gallery subsequently bought).
But it is highly unusual for any company to sign up to an 11-year sponsorship.
The norm is a three-year deal, sometimes it can be five, but 11 is extraordinary. And very risky.
In my experience most corporate sponsorships involving consumer brands with physical products to sell fail to live up to the sponsor's expectations.
Typically, the company doesn't achieve the shift in perception it had hoped for, nor the consumer recognition of its involvement in the arts.
Sponsorship tends to work with financial institutions looking to give their high net-worth clients private views and special access.
But I suspect there's more to Hyundai's Tate Modern sponsorship than simply attempting to shift brand perceptions, or to deliver its stated corporate mission, which is to "realise the dream of mankind by creating a new future through ingenious thinking and continuously challenging new frontiers".
The South Korean press were reporting in November that Hyundai had come to a similar long-term arrangement with the National Museum of Modern & Contemporary Art, Korea. The sponsorship is reported to include a significant extra sum of money to help develop and promote contemporary Korean art and artists, and help them find an international audience.
It's possible this deal is as much about cultural diplomacy as it is about corporate sponsorship.