National Theatre's Nicholas Hytner to form new company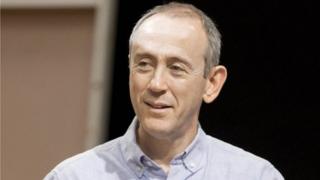 Outgoing National Theatre artistic director Sir Nicholas Hytner is to form a company to stage innovative West End shows when he steps down next year.
Sir Nicholas has spent 10 successful years at the National, overseeing hits like The History Boys and War Horse.
He is planning to set up a new concern with the National's executive director Nick Starr when the pair leave in 2015.
"I will make theatre for a new company that will, we hope, find new ways of making commercial theatre," he said.
"Plans are not finished and set in stone. I'm going to continue working with Nick Starr and we will continue, we hope, to produce theatre in the commercial sector."
He said he would direct some plays himself, but added: "It won't be even mostly directed by me. I have too much of a taste for producing work that I don't direct, which of course is the bulk of my work at the National, and I want to continue doing that."
During his decade at The National, he has directed shows including Alan Bennett's The History Boys, which was named Britain's favourite play in a recent poll, plus One Man, Two Guvnors, starring James Corden, and Othello, with actors Rory Kinnear and Adrian Lester.
He also commissioned successful shows like War Horse, London Road, Jerry Springer: The Opera and The Curious Incident of The Dog in the Night-time.
And Sir Nicholas has directed film versions of The History Boys and The Madness of King George.
"I'm a theatre director who has occasionally been given the chance to make a film," he said. "I'm not fluent in film language. Should Alan Bennett write another screenplay, I hope I would get to direct it."
Sir Nicholas was speaking during a talk at the Lowry theatre in Salford, where War Horse is currently on tour.
One of his other achievements has been to pioneer live broadcasts of the National's plays to cinemas around the world with the NT Live scheme.
Some 110,000 people saw his Othello at the South Bank theatre during its six-month run. When it was broadcast to cinemas, "in one night, that doubled", Sir Nicholas said.
The trend for digital screenings will gather pace in the coming years, he predicted, as more leading global theatres embrace the new technology and cinemas look for ways to fill their auditoria during the week.
"It won't be very long before you in Manchester will be able to see not just work from the National but work from Broadway, work from Sydney, work from Tokyo, Berlin, Vienna, Paris," he said.
"I'm sure that's one of the things that is going to happen, because the technology will go on getting cheaper and the cinemas have discovered that their best source of income is special events.
"All movies are marketed to be weekend events. Most of them, except at this time of year, are totally stupid. They're made and marketed to be stupid.
"So suddenly cinemas have found this whole new stream of revenue and of filling their houses. So I think that's a big deal."
Rufus Norris has been announced as Sir Nicholas' successor at the National Theatre.