Girl With The Dragon Tattoo sequel to be written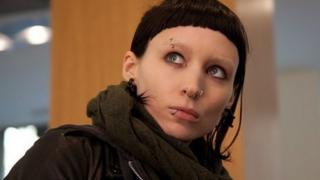 A writer has been hired to pen a fourth instalment to the Girl With The Dragon Tattoo series by author Stieg Larsson, its Swedish publishers have said.
David Lagercrantz will write a new story about the characters of Lisbeth Salander and Mikael Blomqvist, which is due for publication in August 2015.
Larsson died in 2004 aged 50 and had started work on a fourth novel.
The original trilogy sold more than 75m copies worldwide and has been turned into both Swedish and Hollywood movies.
Daniel Craig and Rooney Mara played the lead roles in the US film version of the story, which was directed by David Fincher.
Eva Gedin from publishing house Norstedts said: "We have now decided to let somebody take over and tell what happened next."
Lagercrantz, who co-authored a book about Swedish footballer Zlatan Ibrahimovic, said he has "already started writing it", adding: "It's terribly fun. It's a fantastic world to step into."
The new book will follow on from the tale of murder, corruption and family secrets told in the original trilogy and feature its central players.
Some plot lines from the existing novels will be picked up, while Lagercrantz is likely to add his own touches to the book.
Larsson's partner Eva Gabrielsson has said that the publisher did not have access to Larsson's partially-completed manuscript for a fourth novel, so would be starting afresh.
She told Swedish newspaper Aftonbladet that she thinks it's "distasteful to try to make more money" from the books.
Ms Gabrielsson has been engaged in a legal dispute with his family over his legacy.
John-Henri Holmberg, who recently translated one of Larsson's early short stories, recently told Radio 4's Front Row programme that the author had only 120 pages of his fourth book left to finish before his sudden death.
"There is supposedly a laptop somewhere, and on this supposedly is what was finished, or however much was written of the book.
"I have no reason to doubt that when he said he was two-thirds done with it, he probably was. And I haven't seen this material and don't know where the computer is."
Holmberg added that the author had written the ending to the book, and intended to "go back and start the story from the beginning", as was his practice.
Ms Gabrielsson said in 2011 that the beginnings of a fourth novel were in existence, but played down claims that Larsson had completed it.
She told BBC Radio 4 Woman's Hour programme: "It probably doesn't hang together. Stieg was a spontaneous writer, he could write scenes and not knit them together until later on - he just liked the scene. You can't call it a novel."