Inside Llewyn Davies wins two Toronto critics' awards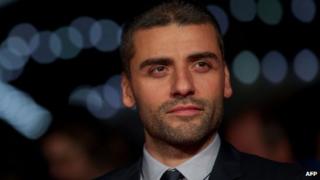 Inside Llewyn Davies, by the Coen brothers, has won the main awards at the Toronto Film Critics Association including best picture.
The film's lead, Oscar Isaac, also picked up the prize for best actor.
But Joel and Ethan Coen lost out in the best director stakes to Alfonso Cuaron for sci-fi blockbuster Gravity.
Cate Blanchett won another best actress prize for Blue Jasmine, in another marker along the road in the film awards season.
The Golden Globes will be handed out in Los Angeles on 12 January.
The Oscar nominations are announced four days later, while the Academy Awards gala takes place on 2 March.
Inside Llewyn Davies tells the story of a week in the life of a struggling folk singer in New York in 1961.
Spike Jonze's win
The Toronto critics' other main choices included Jared Leto, who won best supporting actor for his role in Dallas Buyers Club.
Jennifer Lawrence won the best supporting actress prize for her performance in Hustle.
A Touch of Sin triumphed over Blue is the Warmest Colour in the best foreign language film category, while the Coens were again beaten to the best screenplay trophy by Spike Jonze for Her.
British director Steve McQueen was also nominated for his work on 12 Years a Slave, but was unsuccessful.
The film leads the field for the Golden Globes with seven nods, while Inside Llewyn Davies is further down the field with three nominations.
The Toronto Film Critics awards will be handed out at an event in the Canadian city on 7 January.