Heathers: The Musical to open in New York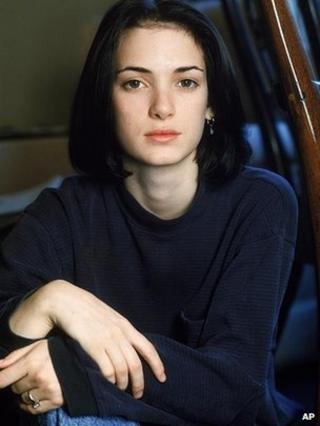 A musical version of the much-loved 1988 high school movie Heathers will open in New York next year.
The dark comedy, about a teenage couple who start killing their classmates, launched the careers of Winona Ryder, Christian Slater and Shannen Doherty.
Heathers: The Musical will be performed off Broadway at New World Stages from March 2014 until early September.
The cast is unannounced but Laurence O'Keefe, who won an Olivier for Legally Blonde, will compose the score.
The creative team also includes writer Kevin Murphy and director Andy Fickman, whose work includes She's The Man and last year's Parental Guidance starring Billy Crystal.
The drama is set in Ohio's fictional Westerberg High, where a shoulder-padded, scrunchie-wearing trio of girls, all named Heather, rule the school.
Misfit Veronica Sawyer, played by Ryder in the film, rejects their evil regime and teams up with her new boyfriend, JD, to put the Heathers in their place - by killing them and making it look like suicide.
The musical has been developed over several years and recently finished a sold-out world premiere run in Los Angeles' Hudson Backstage Theatre, although this was not open to critics.
Murphy previously collaborated with director Fickman on the musical Reefer Madness and has also written for TV series Desperate Housewives and Defiance.
Emmy Award-winner Marguerite Derricks is choreographing the show, after working on Fame and the Charlie's Angels and Austin Powers films.
Producers have called the production a "truthful, uplifting parable for anyone who's ever been in love, in trouble, or in high school" and said the tale is both "darkly funny, romantic and moving".
The film, which was voted in the top five Greatest High School Movies of All Time by Entertainment Weekly in 2006, became a cult classic and spawned several memorable phrases including "It'll be very", "What's your damage?" and "Are we going to prom or to hell?".