Authors call for 'digital bill of rights'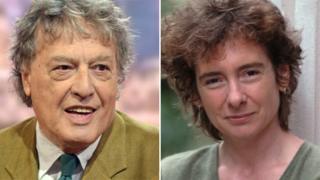 Hundreds of authors from around the world have written to the United Nations urging it to create an international bill of digital rights.
More than 500 writers signed the open letter condemning the scale of state surveillance following recent leaks about UK and US Government activities.
Ian McEwan, Tom Stoppard and Will Self are among the British signatories.
"To maintain any validity, our democratic rights must apply in virtual as in real space," the letter says.
Others to put their name to the petition include Jeanette Winterson, Lionel Shriver, Kazuo Ishiguro and Nobel prize winners JM Coetzee and Orhan Pamuk.
The authors argue that people have the right to remain unobserved in their communications, adding: "This fundamental human right has been rendered null and void through abuse of technological developments by states and corporations for mass surveillance purposes.
"A person under surveillance is no longer free; a society under surveillance is no longer a democracy."
The letter goes on to demand the right for every person to determine to what extent their personal data may be legally collected, stored and processed, and by whom.
It also calls on governments around the world to support the proposed bill.
The petition comes after whistle-blower Edward Snowden leaked information about surveillance carried out by the US Government.
The former US intelligence contractor leaked documents to the media pointing to agencies collecting phone records, tapping fibre-optic cables that carry global communications and hacking networks.
On Monday, eight technology firms including Apple, Google, Microsoft and Facebook wrote to US President Barack Obama calling for "wide-scale changes" to surveillance laws to help preserve the public's trust in the internet.