Talking Movies: Your film of 2013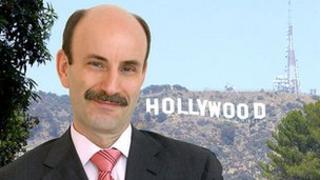 The BBC's Talking Movies is looking back at 2013 and presenter Tom Brook wants to know what you think has been the best film of the year.
All you need to do is shoot a short clip of yourself on a mobile and send it to Tom and the Talking Movies team who will feature the best on his review of 2013 show in three weeks time.
Just go to this page to submit your suggestions and remember to put Talking Movies in the subject line. You also can use YouTube, Vimeo and Instagram, using the hashtag #talkingmovies then send the link to talkingmovies@bbc.com
Talking Movies will broadcast some of your ideas on next month's programme.