UK City of Culture set to be revealed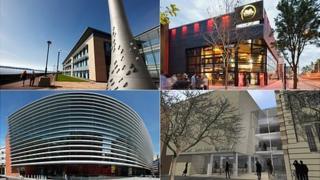 The UK City of Culture for 2017 is due to be unveiled within the hour.
Dundee, Hull, Leicester or Swansea Bay will be chosen as the second city to be bestowed the honour.
Londonderry is the first holder of the title and has been hosting a series of arts and cultural events this year.
The successful candidate will hope that becoming the focal point for the arts for the year will bring extra investment, tourism, media attention and generate longer term regeneration.
The accolade, which is handed out once every four years, was created following Liverpool's success as European Capital of Culture in 2008.
Derry, which has hosted high-profile events including the Turner Prize and BBC Radio 1's Big Weekend, has reported a 30% upsurge in hotel occupancy since the start of the year.