Gary Barlow: X Factor losers 'do better'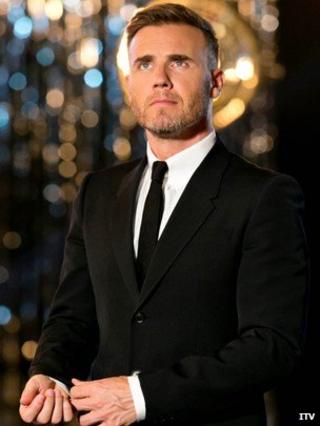 Gary Barlow says the X Factor is "a game show" where runners-up often "do better" than the winner.
The Take That star was speaking after 16-year-old Tamera Foster, one of the favourites to win, found herself in the bottom two last week.
Barlow told BBC Radio 4's Front Row: "I kind of hope she doesn't win. Because I think she'd be better as a second or third, moving forward into next year."
The likes of One Direction and JLS have taken runner-up spots in prior series.
Barlow said the second and third-placed contestants simply "don't have the pressure of being the winner".
The singer is mentoring the "groups" category on the X Factor this year.
Last Sunday, he voted to save his act Kingsland Road over Tamera after they ended up in the bottom two, but the other judges outnumbered him.
Asked if he felt obliged to save his own acts, even if they were inferior, Barlow replied: "You've got to remember it's a game show".
He continued: "You've got to stick with your category. You've spent a couple of months working alongside them. I didn't feel strongly enough that I would say, on this occasion. 'I'm going to vote for the other act.'"
Barlow also said he was aware of the pressure the music industry put on X Factor winners to succeed - because, years before Take That's comeback, he was dropped suddenly by his record label after his second solo album flopped.
"When you're hot in this industry, everybody wants to know you," said Barlow.
"When you're not, it's like you've got leprosy. Nobody wants anything to do with you and it was a strange feeling, especially after seven or eight years of international success," he told presenter John Wilson.
"What was most shocking for me, wasn't that it had happened, it was the speed in which it had happened.
"One day you have a big record label, hundreds of people all fighting your corner. And literally with a phone call, that's gone. You've been dropped," he said.
"It's a tricky phone call to take, that one," he added.
The full interview will be broadcast on Front Row at 19:15 GMT on Friday, 8 November 2013.