BBC to test freelance staff over tax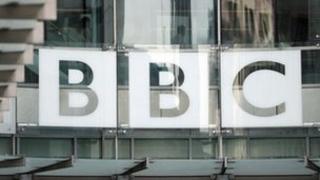 Some of the BBC's biggest freelance stars could be asked to join the payroll or leave the corporation, as a new test aims to clear up tax issues.
It is part of a clampdown on the use of personal service companies (PSCs) and a move to tax more freelancers at source.
The new employment test will be applied to BBC talent from next week, as and when contracts come up for renewal.
News presenters Jeremy Paxman and Fiona Bruce are among the stars currently paid through their own companies.
The test will involve the BBC assessing how much editorial control it has over an individual's activities.
Anyone for whom this is a "significant" amount will be asked to join the payroll, instead of being paid through a PSC.
The BBC has said it will assess people on a case by case basis, so it is not possible to say how many presenters will be affected.
For those with a more casual relationship, who only appear on-air short-term or who make and deliver programmes, it is likely they will still be classified as self-employed.
The changes are the result of a tax review by accountants Deloitte and BBC auditors last year, which found that 800 on-air staff were being paid through their own companies.
It was commissioned after a Public Accounts Committee report said too many staff, in the government and the BBC, made their own arrangements to pay tax and national insurance, which could allow them to contribute less.
However, the review, published in November 2012, found "no evidence" that the BBC used personal service companies to help aid tax avoidance.
Off-air talent is already being tested, with the BBC estimating around 20 per cent of its 16,000 production freelancers may be asked to become BBC employees.