BBC rapped over Dan Snow documentary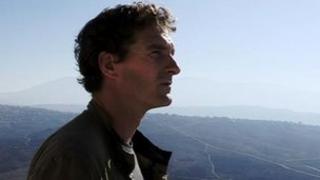 The BBC Trust has upheld a complaint against Dan Snow's History of Syria, in which the presenter implied that Israel had started the Six Day War.
The complainant said Snow's statement that: 'In 1967, Assad was Minister of Defence when Israel launched a series of strikes against Egypt, Jordan and Syria...' "vilified" Israel.
The trust found that "more context was required" in the BBC Two documentary.
It concluded it was "not duly accurate" to describe the events as Snow did.
Addressing his initial complaint to the BBC, the complainant said "it was unsurprising that Israel was vilified when a BBC presenter could imply that the Jewish state started the 1967 war".
The BBC responded saying that there had been no implication as to who had been the aggressor, merely that the attacks were launched by Israel and that this was accurate.
The complainant took his complaint to the Editorial Complaints Unit, but it was not upheld "as it found that the language used in the broadcast was not materially inaccurate or in breach of the Editorial Guidelines".
Appealing to the BBC Trust, the complainant said the wording in the one-hour documentary could have been changed to better reflect the situation at the time and the various events leading up to the outbreak of war, emphasising that Israel acted in self-defence in response to a military attack by Jordan.
The trust said it was clear that the programme's focus was Syria and the history which lies behind the present conflict.
It noted the earlier defence by the documentary's executive producer in which he said: "The 'offending' line - about Israel launching a series of airstrikes in 1967 - is not inaccurate."
"It is bald, admittedly, but given the Syrian context of the film, I don't think it is reasonable to think that we should have created the space to place the line within a broader Israeli context.
"The focus was Syria... to have spent more time on the background/context from an Israeli perspective would I think have been distracting or, worse still, confusing."
However, the trust found that the events of the Six-Day War were of such significance in the history and politics of the Middle East, that, "despite the brevity of the reference, more context was required".
It found "the need to use clear and precise language was particularly acute in relation to content dealing with conflict in the Middle East".
The trust praised "an otherwise informative and nuanced programme" but concluded "particularly given the evidence that Jordan launched attacks on Israel before Israel's forces were engaged, it was not duly accurate to describe the events on 5 June 1967 in the way this programme did".
The committee decided the programme breached the Editorial Guidelines on accuracy.